Yu-Gi-Oh! 5D's Decade Duels Plus
Key features:

Uses characters and situations from the popular animated series
Brings TRADING CARD GAME's fast-dueling and ultra-competitive experience to Xbox 360 & PS3-owning fans
Retains the dueling elements that have established Yu-Gi-Oh! as the world's most popular trading card game
Part of Konami's plans to bring the franchise to online-capable formats to offer its rich sense of competition and tactical play
Includes 3 key modes of play: Rank Match, Quick Match, and Custom Match
Manufacturer: Konami
Release Date: Japan: Q4 2012
US: Jan 22, 2013
UK: Q1 2013
Media: Microsoft Xbox Live Arcade(online) and Sony's PlayStation Network
ESRB Rating: E10
Yu-Gi-Oh! 5D's Decade Duels





Konami is updating Yu-Gi-Oh! 5D's Decade Duels for Xbox LIVE Arcade with Yu-Gi-Oh! 5D's Decade Duels Plus for PlayStation Network and Xbox LIVE Arcade.
Xbox LIVE Arcade users who already own Decade Duels will receive Decade Duels Plus free of charge. Otherwise, the game will cost 800 Microsoft Points to purchase, or $9.99 on PlayStation Network.
Details
The Yu-Gi-Oh! franchise is synonymous with competition and fast-pace dueling, and Yu-Gi-Oh! 5D's Decade Duels Plus pulls out all the stops by giving players a starter deck to duel with, including many cards which appeared in Yu-Gi-Oh! TV animation series and additional cards can be purchased to create a master deck to compete with. An enriched story mode will help new players learn to play and duel with characters from the animated series, including Jack, Yusei and others.
Decade Duels Plus will add a variety of new features, including:
Voice and text chat compatibility.
Over 2,000 playable cards, including cards featured in Yu-Gi-Oh! Classic, GX and 5D's Decks.
Hundreds of additional cards and packs for purchase through Xbox LIVE Marketplace and the PlayStation Store.
Online Multiplayer with up to four-player Tag Duel for total Yu-Gi-Oh! supremacy.
Game play customization with user-created rules.
Multiple game modes including Quick Match, Rank Match and Custom Match.
Online leader boards to track your stats against anyone worldwide.
Look for even more Yu-Gi-Oh! 5D's Decade Duels Plus details as they come in.
Reviews
Coming soon...
Character Art
ScreenShots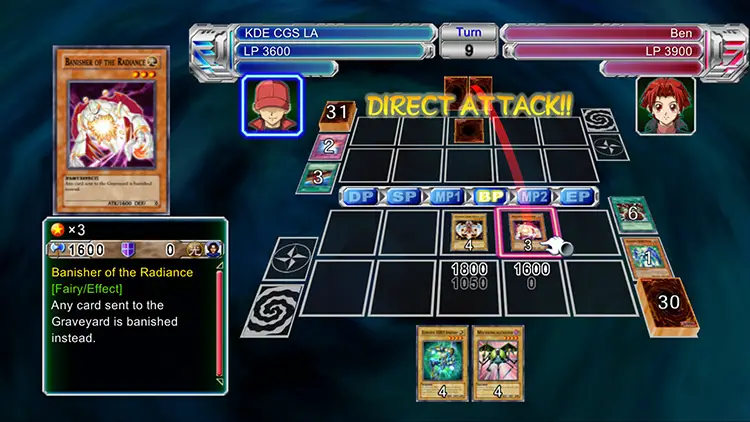 More coming soon!