The Highly Successful Yu-Gi-Oh! TRADING CARD GAME Enters it's Fourth Season With New Collectible Cards and Sets
YuGiOh! Trading Card Game.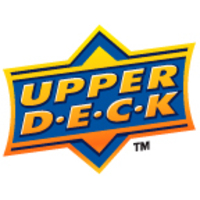 The Yu-Gi-Oh! TCG continues to dominate the trading card game scene as it thunders into its fourth season with new sets and brand new cards. UDE kicked of the year with the Yu-Gi-Oh! TCG's new Dragon's Roar and Zombie Madness Structure Decks (February). Balanced, straight-forward and easy-to-learn with, these structure decks are great for new players and for those ready to jump into the tournament scene.
Additional releases include highly collectible sets such as Flaming Eternity (March), Dark Revelation 1 (March), The Lost Millennium (June), Dark Beginning 2 (July), and Dark Revelation 2 (October) to name a few. In addition, UDE will also release the Master Collection Volume 2 (October), featuring six of the most recent released booster packs, and variant cards, and the holiday favorite, the Yu-Gi-Oh! TCG Collector's Tin (September) — packed with five booster packs and one unique card.
Check back here at YW for the latest updates.