There's more Yu-Gi-Oh! on the horizon this year. The top grossing series will be marked by an additional new series, toy line, video games and trading cards to expand the popular brand.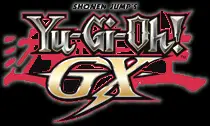 This fall, 4Kids Entertainment launches the Yu-Gi-Oh! GX, a Yu-Gi-Oh! series, which will take place one generation in the future. The series will air simultaneously with the new fifth season of Yu-Gi-Oh! and add to the merchandising of the brand throughout the year with Mattel, Konami, and Upper Deck supporting both series.
And Yu-Gi-Oh! doesn't stop there. More than 40 licenses, from apparel to accessories to food are also included in the new product line. A new Duel Disk for card dueling, collectible figures, role-playing toys are what Mattel, El Segundo, Calif. has to offer this year. A new line for the GX series will also be available in time for the holiday season.
Konaml, Las Vegas, returns with a new Yu-Gi-Oh! online game, which allows players to duel opponents worldwide. Additional games, Nightmare Troubadour in August and a new GX title by Spring 2006 will be ready to stock for non-online players.
And last but not least: the trading cards.
All-new boosters for trading card game (TCG) will be released for millions of card duelists. The world's best trading card players will also compete in tournaments around the globe & retail tournaments are also scheduled this year.
Yu-Gi-Oh! GX monsters will also be added to the Trading Card Game (TCG) this summer.
Source: www.playthings.com