Konami of Europe has announced the second phase of its phenomenally successful Yu-Gi-Oh! ONLINE campaign, with a new DUELPASS system set to offer users more cards for online play.
Yu-Gi-Oh! ONLINE Phase 2 will be launched for PC in November 2005.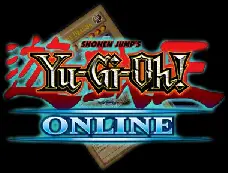 With hundreds of thousands of registered users in Europe enjoying Yu-Gi-Oh! ONLINE's competitive and social aspects, the new elements go live in November. Phase 2 of the game has been designed to add further variety to the online action, with the new cards adding more traps, monsters and spells for the player to implement in their Yu-Gi-Oh! strategies.
Yu-Gi-Oh! ONLINE has been designed to faithfully reproduce the official Yu-Gi-Oh! Trading Card Game in an online form, and allows users from all over the world to play against like-minded fans. The game features all the cards and rules of the popular trading card game, and allows players to compete and trade cards via a simple point'n'click interface.
Players can buy a DUELPASS from stores and they allow them to compete within a set number of duels. The result is a world-wide competition wherein fans can play against each other, swap cards and enter chat rooms to swap tips, perfectly capturing the social side of the Trading Card Game and making it possible to play and interact with players around the world with minimum effort. Additional events and tournaments are organised throughout the year on the website www.yugioh-online.net.