NEW YORK, May 2, 2006: 4Kids Entertainment is offering broadcasters 52 new episodes of the action-adventure animated series Yu-Gi-Oh! GX, bringing the number of episodes available to 104.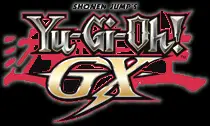 4Kids Entertainment has released a second season of 52 Yu-Gi-Oh! GX episodes
The series has been delivering top ratings for Cartoon Network's Miguzi in the U.S., and international broadcast partners include Nickelodeon (U.K., Latin America, Spain and Australia), RTL2 (Germany), Mediaset (Italy), GMTV (U.K.), Antena 3 (Spain), RTE (Ireland), Canal J (France), YTV (Canada), TVNZ (New Zealand), SIC (Portugal), RTL-TVI (Belgium), Star Channel (Greece), SABC2 (South Africa) and Children's Channel (Israel) among many others.
There will be no YuGiOh! episodes returning to the US market on KidsWB this fall.