Series to air on Teletoon at 7 a.m. ET, coming to Australia's GO! Network this August or September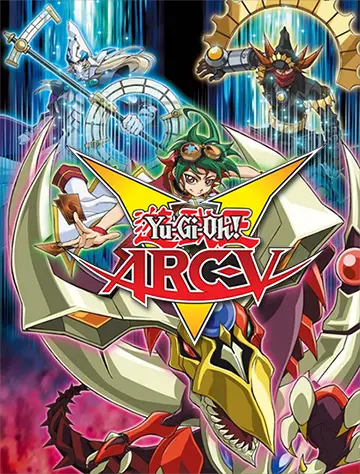 4K Media's official Yu-Gi-Oh! website announced on Thursday that Canadian television channel Teletoon will premiere Yu-Gi-Oh! Arc-V on Friday, July 24 at 7:00 a.m. EDT and Saturday, July 25 at 1:00 p.m. EDT.
Teletoon's website currently lists Yu-Gi-Oh! Zexal in both time slots.
In addition, Yu-Gi-Oh! Arc-V will premiere on GO! Network in Australia this August or September.
The US premiere time will be announced at a later date.
Yu-Gi-Oh! Arc-V, the most recent Yu-Gi-Oh! anime series inspired by Kazuki Takahashi's original manga, premiered in Japan in April 2014.
The story is set in Maiami City on the coast of Japan. Yūya is a second-year middle school student who loves to entertain people. Although he is small, he has been training his tough body and Action Duelist arms with weapons.
His dream is to become an "Entertainment Duelist" who makes people smile. One day, Yūya ends up fighting an exhibition match with the current champion of Pro Duel world…