We have the winners for this weekend's YCS event in Atlanta GA held  February 6 – 7, 2016 at Georgia International Convention Center in College Park, GA.
Ohio's Thomas Rowe and Mexico's Jose Lagunes both made it to the Finals of YCS Atlanta with their Performapal Pendulum Decks; but only one of them will take home the trophy.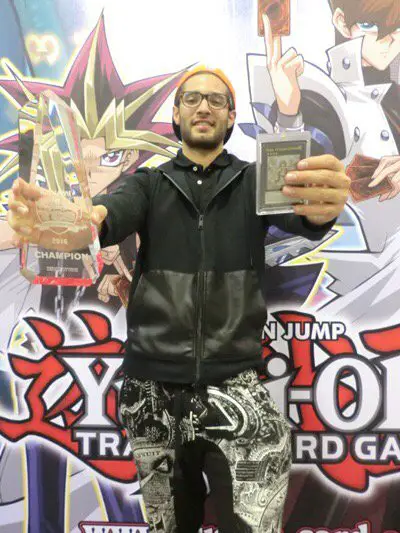 YCS Atlanta 2016 top winning spot goes to Jose Lagunes!
In the Dragon Duel
Brothers McGaha faced each other in Saturday's Dragon Duel under Battle Pack: Epic Dawn Sealed. Dawson came out on top yesterday, and Dylan placed first in today's Dragon Duel. Now, they faced each other again on Sunday, this time in Constructed Advanced Format, but with higher stakes. The winner of this match will be awarded a set of Super Rare Darklords, the former YCS Prize Cards along with a Dragon Duel Championship trophy! Who will go home with the prize cards?
Here is your winner of YCS Atlanta 2016's Dragon Duel Championship, Dawson McGaha! He defeated his brother Dylan in an epic Monarch mirror match!
Dawson McGaha is the Dragon Duel Champion for YCS Atlanta 2016!
Yi-Gi-Oh! Trading Card Game (TCG)  Yu-Gi-Oh! Championship Series (YCS) events have Duelists from all over attend these events to compete for exclusive prizes;  earn invites to their World Championship Qualifier;  and spend the weekend Dueling, trading, and hanging out with hundreds of other Yu-Gi-Oh! fans.
In addition to the main Championship Series tournament, there are numerous Public Events, including tournaments specifically for Duelists born in 2003 or later, and Regional Qualifier tournaments.  Competitive or casual, there is something for everyone to do at a Yu-Gi-Oh! Championship Series weekend event.
Congratulations to all of the YCS Atlanta Winners!