For the latest stop on its exciting tournament schedule, Konami Digital Entertainment, Inc. (KONAMI) brought its premier-level Yu-Gi-Oh! CHAMPIONSHIP SERIES (YCS) to Las Vegas over the weekend of March 12-13th.
This competitive weekend long tournament gave hundreds of Yu-Gi-Oh! TRADING CARD GAME (TCG) Duelists across North America an opportunity to show off their skills and strategies and compete against other top competitors. Here are the winners as posted by Konami:
Congratulations to Adam Belohradsky from Fullerton, CA, the YCS Las Vegas Champion!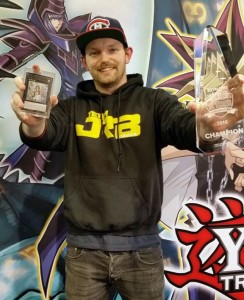 Congratulations to Tyler Hanson of Benbrook, TX, the YCS Las Vegas Dragon Duel Champion!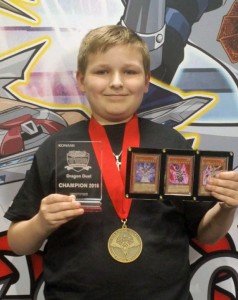 Giant card winner Russell Novak-Burdick from Sacramento, CA took home Beatrice, Lady of the Eternal!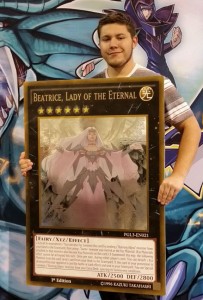 Don't forget the Yu-Gi-Oh! Championship Series in San Jose, Costa Rica
When: March 19th – 20th, 2016
Where: Hotel Barceló San José Palacio
La Uruca, Urb. Robledal |458-1150   San José | San José | Costa Rica
Tel. (506) 2220-2034   | 800-palacio (7252246) |Fax. (506) 2520-2046