Wish Factory Kawaii CubeTM Versions of Yu-Gi-Oh! Characters Debut in Mass and Specialty Outlets
NEW YORK – September 28, 2016 – 4K Media Inc., the Konami Digital Entertainment, Inc. subsidiary that manages the licensing and marketing of the Yu-Gi-Oh! brand, today announced it has forged a new licensing agreement with the on-trend product development company The Wish Factory, LLC.
The new licensing agreement will bring Yu-Gi-Oh! Super Deformed versions of The Wish Factory Kawaii Cubes™, collectable and stackable products in a variety of sizes replicated in plush, plastic and vinyl, as well as magnetic, bendable figures to retail markets, outside of Asia.  The Holiday retail launch of the new Yu-Gi-Oh! Wish Factory Kawaii CubesTM line marks the first time that Yu-Gi-Oh! SD*, or Yu-Gi-Oh! Super Deformed stylized figures and plush will be available in 4K Media territories.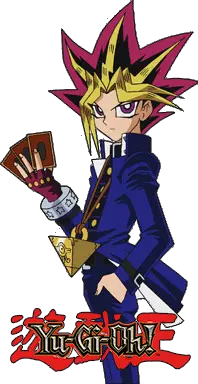 "The artwork for Yu-Gi-Oh!'s Chibi-styled characters creates an adorable and highly stylized twist on fan favorites in The Wish Factory's new line of innovative products," said 4K Media's Vice President of Licensing and Marketing, Jennifer Coleman.  "Yu-Gi-Oh! fans throughout the world will enjoy these fresh new products."
"The steady popularity of Yu-Gi-Oh!'s community of characters coupled with this fun artwork offers The Wish Factory a unique opportunity to share a different take on an already exciting collectable toyline," added The Wish Company's CEO Scott Bachrach.  "We're very excited to debut the Yu-Gi-Oh! Super Deformed Wish Factory Kawaii Cubes™ this Holiday, and will be working with our mass market and specialty retailers around the globe to ensure we meet the anticipated demand for these highly collectable toys."
Wish Factory Kawaii Cubes™ present a totally different and adorable stylized twist on consumer's favorite licensed characters. These new and exciting collectable toys are at the forefront of the popular stackable collectable plush market.  Wish Factory Kawaii Cubes™ initial roll out featured iconic licenses such as DC Comics and other Warner Bros. properties.
In addition to the Yu-Gi-Oh! trading card game, video games and feature films, the brand includes an animated franchise, with over 700 episodes spanning from the first series "Yu-Gi-Oh!" Duel Monsters, followed by "Yu-Gi-Oh! GX," "Yu-Gi-Oh! 5D's," "Yu-Gi-Oh! ZEXAL" and now the fifth and latest series "Yu-Gi-Oh! ARC-V."  The feature film, Yu-Gi-Oh! The Dark Side of Dimensions, recently opened in Japan and is due to launch outside of Asia in the first quarter of 2017.
About The Wish Factory, LLC.
The Wish Factory is a global product development, manufacturing, sales/marketing and distribution company specializing in the youth and lifestyle consumer product businesses. Combining creativity and dynamic understanding of the marketplace, The Wish Factory develops unique on-trend products. Quick to market development times, in depth strategic distribution and strong retail partnerships are key benefits The Wish Factory brings to partner relationships.   For more information, visit www.kawaiicubes.com and www.wishfactoryllc.com.
About 4K Media
New York City-based 4K Media Inc. (a wholly owned subsidiary of Konami Digital Entertainment, Inc.) is a brand management and production company best known for its management of the Yu-Gi-Oh! franchise outside of Asia. This year, the Yu-Gi-Oh! anime brand celebrates its 15th anniversary of entertaining and engaging young audiences in the United States and Europe, and 2017 marks its next exciting theatrical release. Beyond Yu-Gi-Oh!, 4K Media is also actively expanding both its licensing and production slate to incorporate other brands including Rebecca Bonbon. The Yu-Gi-Oh! website is available at www.yugioh.com
*Editors' Note:  Super deformed (or SD) is a term used to describe a specific style of Japanese animation, where characters are typically drawn with small, stylized features, including stubby limbs and oversized heads, to make them resemble small children. This style forms an integral part of what Japanese and American anime fans refer to as chibi