Screenvision Media Teams Up With 4K Media To Bring "Yu-Gi-Oh! The Dark Side Of Dimensions" To Cinemas In US And Canada
Film To Be Distributed Exclusively By Screenvision Media with January 20th Opening
---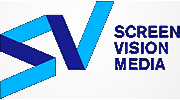 NEW YORK, Oct. 6, 2016 /PRNewswire/ — Screenvision Media, a national cinema advertising leader, has formed an alliance with 4K Media to distribute the highly anticipated "Yu-Gi-Oh! THE DARK SIDE OF DIMENSIONS" movie to over 500 theaters across the United States and Canada. The feature film will be released on January 20th and run as a limited-time theatrical engagement.
In "Yu-Gi-Oh! THE DARK SIDE OF DIMENSIONS," the stakes have never been higher; the rivalries never as fierce; the risks never so great. One wrong move—one card short—and it's game over for good. A decade in the making, "Yu-Gi-Oh! THE DARK SIDE OF DIMENSIONS" features new designs and an all-new story from the original creator of the global phenomenon, Kazuki Takahashi. His masterful tale features anime's most beloved characters in their long-awaited return: Yugi Muto, Seto Kaiba and their faithful friends Joey Wheeler, Tristan Taylor, Téa Gardner and Bakura. It's the most highly anticipated re-YU-nion ever!
"Fans of the iconic 'Yu-Gi-Oh!' series have been anxiously awaiting the release of 'Yu-Gi-Oh! THE DARK SIDE OF DIMENSIONS' in the U.S. and Canada, and we are delighted to have the exclusive opportunity to share it with them through this special theatrical engagement," said Darryl Schaffer, Executive Vice President, Operations and Exhibitor Relations, Screenvision Media. "Our robust exhibitor network and storytelling capabilities before, during and after the movies promise to maximize the impact of this exciting launch for both 4K Media and moviegoers alike."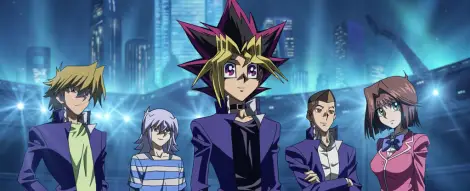 "This is an exciting opportunity for 4K Media to introduce this engaging and action-packed boys' brand to the next generation of Yu-Gi-Oh! fans through a major theatrical event," said Kristen Gray, Senior Vice President, Operations and Business and Legal Affairs, 4K Media. "Our fans will be thrilled to see Yugi and his friends reunited and set for more adventures in this latest chapter as envisioned by Kazuki Takahashi, the original creator."
Specific ticketing information will be announced this winter. More information about "Yu-Gi-Oh!: THE DARK SIDE OF DIMENSIONS" can be found at www.yugiohmovie.com.
ABOUT SCREENVISION MEDIA
Headquartered in New York, N.Y., Screenvision Media is a national leader in cinema advertising, offering on-screen advertising, in-lobby promotions and integrated marketing programs to national, regional and local advertisers and providing comprehensive cinema advertising representation services to top tier theatrical exhibitors presenting the highest quality moviegoing experience. The Screenvision Media cinema advertising network is comprised of over 14,300 screens in 2,300+ theater locations across all 50 states and 94% of DMAs nationwide; delivering through more than 150 theatrical circuits, including 6 of the top 10 exhibitor companies. For more information: http://screenvisionmedia.com/.
ABOUT 4K MEDIA
New York City-based 4K Media Inc. (a wholly owned subsidiary of Konami Digital Entertainment, Inc.) is a brand management and production company best known for its management of the Yu-Gi-Oh! franchise outside of Asia. This year, the Yu-Gi-Oh! anime brand celebrates its 15th anniversary of entertaining and engaging young audiences in the United States and globally outside of Asia.  2017 marks its next exciting theatrical release, Yu-Gi-Oh!  THE DARK SIDE OF DIMENSIONS.  Beyond Yu-Gi-Oh!, 4K Media is also actively expanding both its licensing and production slate to incorporate other brands including the recently announced representation of Rebecca Bonbon. The Yu-Gi-Oh! website is available at www.yugioh.com