DUELISTS GIVE THANKS FOR A BOUNTY OF NEW Yu-Gi-Oh! TRADING CARD GAME PRODUCTS THIS WINTER
El Segundo, Calif. (November 10, 2016)  – Yu-Gi-Oh! TRADING CARD GAME (TCG) players have reason to be extra thankful this season when Konami Digital Entertainment, Inc. (KONAMI) releases three new products: Invasion: Vengeance, Destiny Soldiers and Invasion: Vengeance Special Edition. Duelists nationwide will reap the major benefits of these booster sets as they head toward winter tournaments.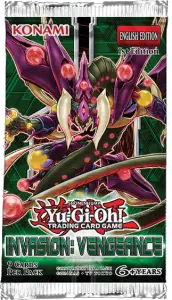 The November and December Yu-Gi-Oh! TCG invasion began November 4 with Invasion: Vengeance. This fearsome 100-card booster set features menacing monsters that can attack from every angle, creating brand-new strategies and enhancing a player's existing Decks. Starving Venom Fusion Dragon is a new Fusion Monster you Summon with any two DARK monsters, punishing your opponent's Special Summons with a range of abilities. Not to be outdone, Dark Requiem Xyz Dragon rears its ugly head to wreak havoc on an opponent's monster effects.
Additionally, Duelists can look forward to three new themes and new cards arrive for Metalfoes, Subterrors, and the SPYRAL agency, as well as cards that enhance themes from Clash of Rebellions, Dimension of Chaos, and The Dark Illusion, including the long-awaited Toadally Awesome!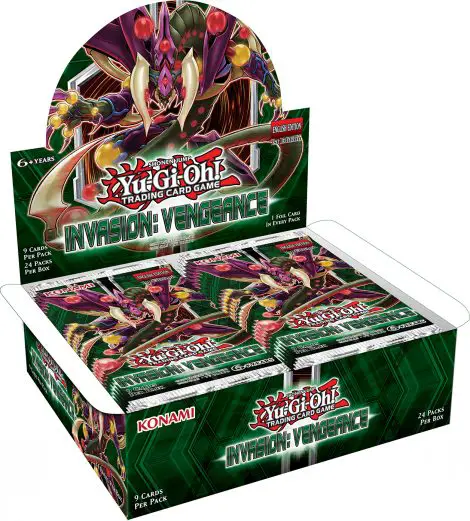 The Invasion: Vengeance booster set contains 100 cards: 48 Commons, 20 Rares, 14 Super Rares, 10 Ultra Rares, and 8 Secret Rares. MSRP: $3.99 per pack.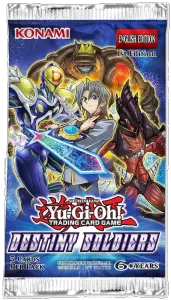 The November and December Yu-Gi-Oh! TCG product, available just in time for some post-turkey Dueling, the Destiny Soldiers special booster set is available November 18 and is perfect for any level player. Destiny Soldiers uses the popular all-foil '4+1' card configuration as seen in The Secret Forces and the Hidden Arsenal boosters. New champions join the "Destiny HERO" ranks for the first time since 2008, while the forgotten Darklords arise from obscurity, with new control traps, a twisted Monster Reborn, an amazing new search spell, and powerful allies. Destiny Soldiers contains 40 Super Rares and 20 Secret Rares. Each 5-card pack is $3.99 MSRP.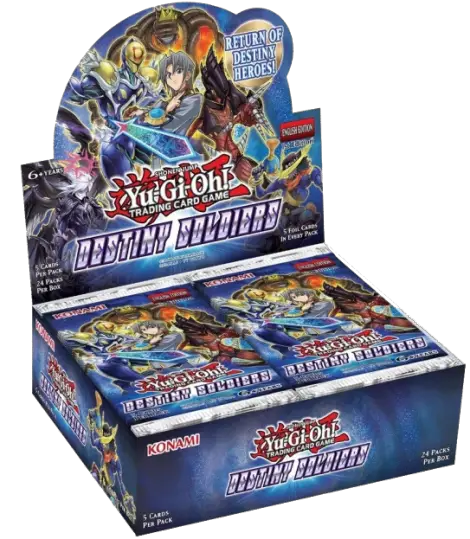 The December 9 release of Invasion: Vengeance Special Edition closes out the November and December Yu-Gi-Oh! TCG product year. This set features menacing monsters such as Starving Venom Fusion Dragon and Dark Requiem Xyz Dragon, an upgraded form of the popular Dark Rebellion Xyz Dragon. Each Invasion: Vengeance Special Edition contains three Invasion: Vengeance booster packs, one of two Super Rare Cards, either Dystopia the Despondent or Relinkuriboh, and one of two foil preview cards of non-foil cards, Crystron Rion or Yokotuner, from the upcoming 2017 booster set. Each box is $9.99 MSRP.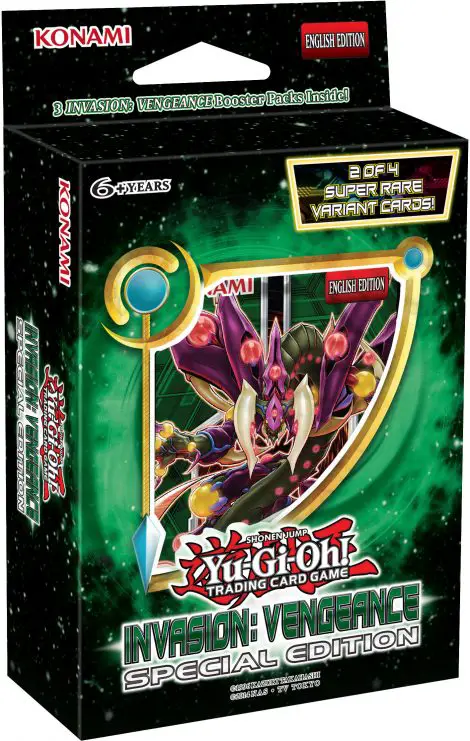 Duelists can watch a new episode of Yu-Gi-Oh! ARC-V every Sunday on Nicktoons – check local listings for times. In addition, all-new Yu-Gi-Oh! ZEXAL episodes every Tuesday as well as all of classic Yu-Gi-Oh!, Yu-Gi-Oh! GX, and Yu-Gi-Oh! 5D's can be seen on www.yugioh.com in the United States. In Canada, Duelists can watch episodes of Yu-Gi-Oh! ARC-V every Friday and Saturday on Teletoon!
For more information on KONAMI or the Yu-Gi-Oh! TRADING CARD GAME, please visit www.yugioh-card.com or call 310-220-8630 to speak directly with a Yu-Gi-Oh! customer support team member.
About The Yu-Gi-Oh! TCG
The Yu-Gi-Oh! TRADING CARD GAME is the #1 trading card game in the world with over 25 billion cards sold. It is a game of strategy, where players create individual Decks of cards collected from Structure Decks and Booster Packs. Two players engage in a Duel while using cards that represent powerful monsters, magical Spells and surprising Traps. Duelists with well-constructed Decks, dominating monsters, solid strategy and good fortune are the victors in the Yu-Gi-Oh! TCG. Konami Digital Entertainment, Inc. is the exclusive licensee and rights holder to the Yu-Gi-Oh! TCG in North America and Latin America.
About KONAMI
KONAMI is a leading developer, publisher and manufacturer of electronic entertainment properties and traditional trading card games. KONAMI's software titles include the popular franchises Metal Gear Solid, Silent Hill, DanceDanceRevolution and Castlevania, among other top sellers. KONAMI is also the manufacturer of the wildly popular Yu-Gi-Oh! TRADING CARD GAME, which has sold more than 25 billion cards worldwide. The latest information about KONAMI can be found on the Web at www.konami.com. KONAMI HOLDINGS CORPORATION is a publicly traded company based in Tokyo, Japan with subsidiaries, Konami Digital Entertainment Co., Ltd. in Tokyo, Japan, Konami Digital Entertainment, Inc. in the United States and Konami Digital Entertainment B.V. in Windsor, the United Kingdom. Details of the products published by KONAMI can be found at www.konami.com.