TUTY PICKS UP SEASONS 1-5 OF Yu-Gi-Oh! DUEL MONSTERS FOR BROADCAST IN CZECH REPUBLIC AND SLOVAKIA
ETC TV Chile Commits to Seasons 1-3 of Yu-Gi-Oh! GX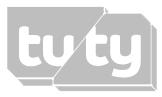 NEW YORK  August 29, 2017 – 4K Media Inc., the Konami Digital Entertainment, Inc. subsidiary that manages the Yu-Gi-Oh! brand outside of Asia, today announced it has licensed seasons 1 through 5 of Yu-Gi-Oh! Duel Monsters to the new 16-hour Czech language channel Tuty, which offers animation and other content geared towards children and teenagers in the Czech Republic and Slovakia.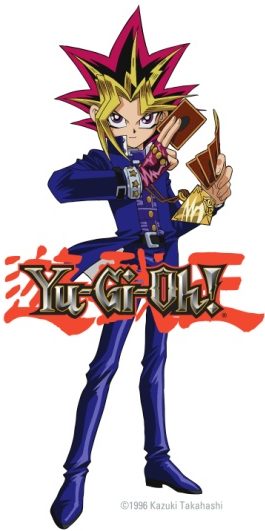 "Tuty presents an incredible opportunity to introduce and extend the Yu-Gi-Oh! brand to audiences in Eastern European markets," said Kristen Gray, SVP of Operations and Business & Legal Affairs at 4K Media.  "We're very excited to be partnering with Tuty, premiering Yu-Gi-Oh! from the very first episode of the very first series and growing the brand along with Tuty's audience."
Added Tuty's Head of Anime Content Honza Gajdoš, "Yu-Gi-Oh! is an evergreen success around the world, regardless of language or culture, and we believe the youngsters of the Czech Republic and Slovakia will also relish this adventurous and engaging anime series."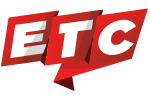 In other distribution points around the world, 4K Media has extended its existing relationship with Chile's ETC TV, a subsidiary of Bethia Media Group, with the license of Yu-Gi-Oh! GX seasons 1 through 3, which began airing on June 26, 2017.  This new deal allows ETC to meet demand from the strong and growing local fan base following last year's broadcast of Yu-Gi-Oh! Duel Monsters.
About Tuty Broadcasting
On Children's Day, June 1, 2017, the new TV station Tuty began broadcasting in the Czech Republic and Slovakia.  With the tag line, "Natuty young television," Tuty focuses on audiences from four to 17 years old, and anticipates reaching up to two million viewers across both countries. Primarily programming animated series from the U.S., Japan and Asia along with a selection of popular YouTube video servers and custom shows, Tuty is available over DTT (Regional Network 8), DTH (Skylink) and internet (http://tuty.tv/). Tuty is also exploring HbbTV (hybrid TV) for the future.
About ETC TV
Owned by Mega, ETC TV began its live broadcast in 1996, with the majority of its programming schedule focused on animated series and programs for children.
Today, ETC TV airs a number of popular anime series, including Digimon, Saint Seiya, Doraemon, Yu-Gi-Oh!, Naruto, Detective Conan, Naruto Shippuden and more. ETC TV is headquartered in Santiago, Chile, and it is carried by 80% of the local cable operators, reaching over 1.2 million subscribers. For more information about ETC TV, visit http://www.etc.cl/home/
About 4K Media
New York City-based 4K Media Inc. (a wholly owned subsidiary of Konami Digital Entertainment, Inc.) is a brand management and production company best known for its management of the Yu-Gi-Oh! franchise outside of Asia. This year, the Yu-Gi-Oh! anime brand celebrates its 16th anniversary of entertaining and engaging young audiences in the United States and globally outside of Asia through its TV series (over 800 episodes), three feature films, consumer products, the mobile game Yu-Gi-Oh! Duel Links as well as the immensely popular trading card game.  Beyond Yu-Gi-Oh!, 4K Media is actively expanding its licensing and production slate to incorporate other brands such as Rebecca Bonbon. The Yu-Gi-Oh! website is available at www.yugioh.com