Now that the holiday season is just around the corner, we are thrilled to provide more official details about the exciting new products coming down the pike from Yu-Gi-Oh! TRADING CARD GAME in November and December, just in time for your holiday gift giving needs.
THE PAST, PRESENT, AND FUTURE ARE SET FOR A COLLISION COURSE IN THE Yu-Gi-Oh! TRADING CARD GAME!
El Segundo, Calif. (October 30, 2017) – Seto Kaiba and the Six Samurai return! Magical Musketeers and The Weather Painters appear! And the next chapter in the story of Cyberse and Link Monsters begins with three new releases from Konami Digital Entertainment, Inc. (KONAMI). This holiday, Dueling history collides with the future of the Yu-Gi-Oh! TRADING CARD GAME (TCG) with Structure Deck: Cyberse Link, Kaiba's Collector Box, the Spirit Warriors booster pack, and Circuit Break Special Edition!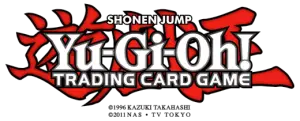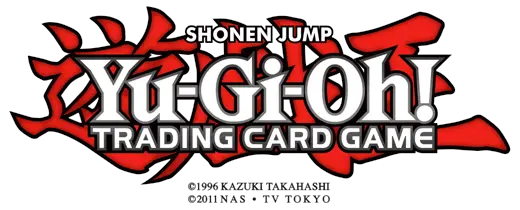 First up, the new Structure Deck: Cyberse Link overclocks Cyberse and Link Monsters with powerful protocols that add more speed and more processing power to your Link Summons! Co-link your monsters to build a network of abilities to unleash a flurry of Special Summoning, including three new Link Monsters: Binary Sorceress recovers your LP and makes epic team-ups amongst your monsters; Tri-Gate Wizard negates and banishes opposing cards, and helps your forces deal double damage; while Encode Talker commands cataclysmic ATK boosts to beat even the biggest threats. 
Cyberse Link features cards like Cosmic Cyclone, Storming Mirror Force, and Dimensional Barrier as well – powerhouse tech cards that can power up any Deck you play.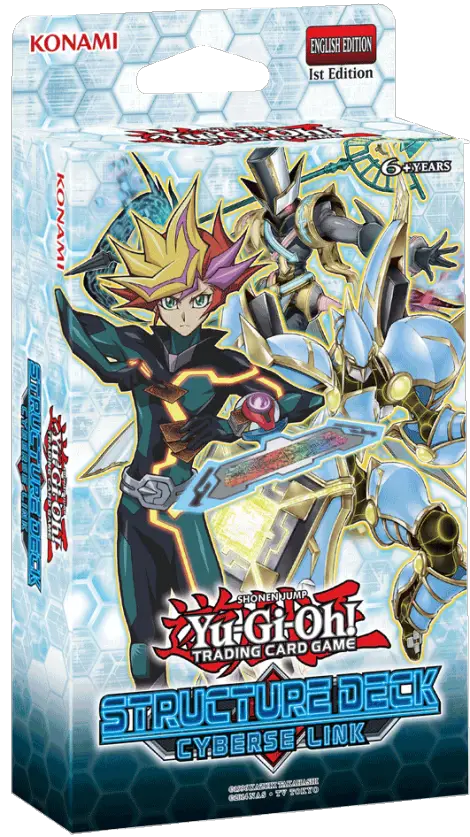 Structure Deck: Cyberse Link hits your network November 3 with a Beginner's Guide, an updated Game Mat, and 43 cards: 38 Commons, 3 Super Rares, and 2 Ultra Rares. MSRP: $9.99 per box.
Following hot on the heels of Yugi's Collector Box from September, the new Kaiba's Collector Box includes Starter Deck: Kaiba Reloaded, a revamped version of Kaiba's classic Starter Deck. Customize it for your Dueling style with three packs of Duelist Pack: Kaiba and Duelist Pack: Yugi – you could open fan-favorites from the good old days of Dueling like Chaos Emperor Dragon – Envoy of the End, Pot of Greed, and Crush Card Virus!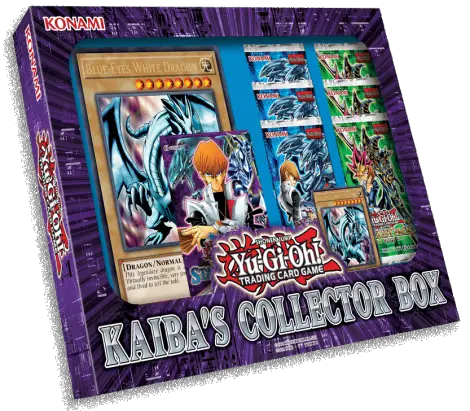 And what would Kaiba be without his Blue-Eyes White Dragons? Starter Deck: Kaiba Reloaded comes with two copies of the legendary dragon, and the Kaiba's Collector Box has an all-new Ultra Rare version with variant art.  You'll even get an Oversized Blue-Eyes White Dragon card, celebrating the invincible engine of destruction.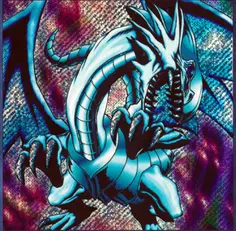 Kaiba's Collector Box is available November 17, and each comes with: 1 Starter Deck: Kaiba Reloaded; 3 Duelist Pack: Kaiba booster packs; 3 Duelist Pack: Yugi booster packs; 1 Ultra Rare variant-art Blue-Eyes White Dragon; and 1 variant art Oversized Blue-Eyes White Dragon card. MSRP: 19.99 per box.
Also on November 17, the all-foil Spirit Warriors booster set brings Link Monsters and the Link Summoning mechanic into new territory, while introducing two all-new monster themes! The Magical Musketeers take up strategic positions on your field and trigger powerful abilities: draw cards, reload from your Graveyard, or search and Special Summon straight from your Deck when your opponent activates Spell or Trap Cards in the same column a Musketeer defends.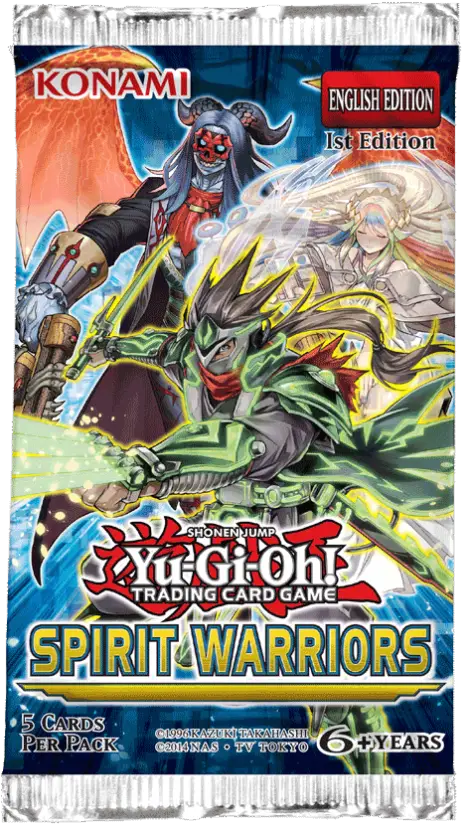 Boost your monsters and build the perfect storm with The Weather Painter theme!  Combine powerful Continuous Spells and Continuous Traps to give "localized" effects to your monsters in select Monster Zones.  Search your Deck, bounce cards, break your opponent's hand and make direct attacks, all on your way to Link Summoning a massive boss monster with deadly control effects.
Finally, the fan-favorite Six Samurai theme returns!  The new generation of Samurai work from the shadows, protecting each other from the Graveyard and reviving one another when they fall.  A new Contact Fusion unites your forces under a single banner, dominating the field with an incredible banishing ability to vanquish your opponent's best cards, while a lighting quick Spell Card ambushes your opponent with unexpected attacks, and a devious new Trap Card lets you skip your opponent's turn entirely!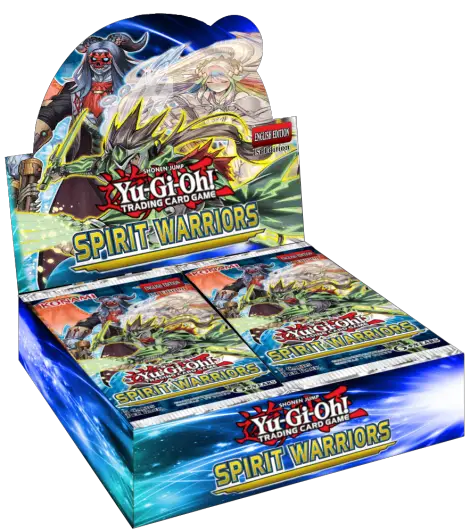 Spirit Warriors arrives November 17 with 60 cards: 40 Super Rares and 20 Secret Rares. MSRP: $3.99 per pack.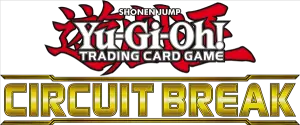 As December rolls on, the Circuit Break continues! Get a second chance at cards like Evenly Matched, Borreload Dragon, Akashic Magician and SPYRAL Double Helix with Circuit Break Special Edition.  Each box comes with three packs of Circuit Break, plus 1 of 2 Super Rare preview cards from the Spring 2018 booster set and 1 of 2 Super Rare variant cards: The Winged Dragon of Ra – Sphere Mode, or Stardust Chronicle Spark Dragon!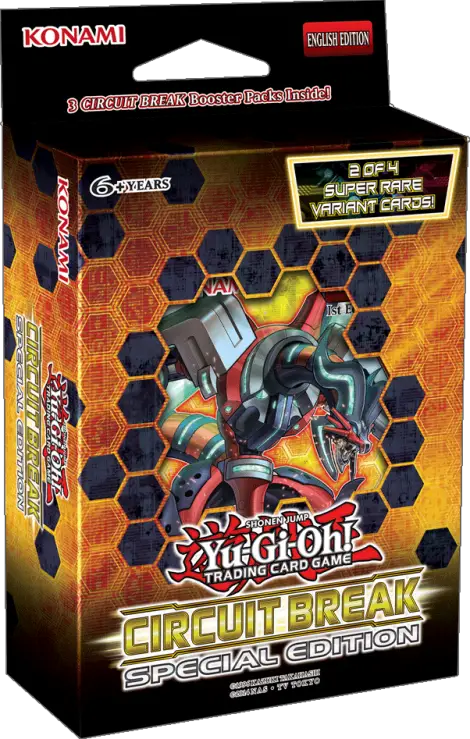 Circuit Break Special Edition is available December 8. Each box has three booster packs, 9 cards per pack, and 2 Super Rare cards. MSRP: $9.99 per box.
During November and December Duelists can now watch episodes of the exciting new Yu-Gi-Oh! animated series, Yu-Gi-Oh! VRAINS, available subtitled on Crunchyroll. The series will be simulcast with a new episode available one hour after it is broadcast in Japan, at 6:25AM EST (Simulcast currently available in the US and Latin America) . Watch here: http://www.crunchyroll.com/yu-gi-oh-vrains!
Additionally, Duelists can watch a new episode of Yu-Gi-Oh! ARC-V every Sunday on Nicktoons – check local listings for times. In addition, all-new Yu-Gi-Oh! ZEXAL episodes every Tuesday as well as all of classic Yu-Gi-Oh!, Yu-Gi-Oh! GX, and Yu-Gi-Oh! 5D's can be seen on www.yugioh.com in the United States. In Canada, Duelists can watch episodes of Yu-Gi-Oh! ARC-V every Friday and Saturday on Teletoon!
For more information on KONAMI or the Yu-Gi-Oh! TRADING CARD GAME, please visit www.yugioh-card.com or call 310-220-8630 to speak directly with a Yu-Gi-Oh! customer support team member.
About The Yu-Gi-Oh! TCG
The Yu-Gi-Oh! TRADING CARD GAME is the #1 trading card game in the world with over 25 billion cards sold. It is a game of strategy, where players create individual Decks of cards collected from Structure Decks and Booster Packs. Two players engage in a Duel while using cards that represent powerful monsters, magical Spells and surprising Traps. Duelists with well-constructed Decks, dominating monsters, solid strategy and good fortune are the victors in the Yu-Gi-Oh! TCG. Konami Digital Entertainment, Inc. is the exclusive licensee and rights holder to the Yu-Gi-Oh! TCG in North America and Latin America.
About KONAMI
KONAMI is a leading developer, publisher and manufacturer of electronic entertainment properties and traditional trading card games. KONAMI's software titles include the popular franchises Metal Gear Solid, Silent Hill, DanceDanceRevolution and Castlevania, among other top sellers. KONAMI is also the manufacturer of the wildly popular Yu-Gi-Oh! TRADING CARD GAME, which has sold more than 25 billion cards worldwide. The latest information about KONAMI can be found on the Web at www.konami.com.
KONAMI HOLDINGS CORPORATION is a publicly traded company based in Tokyo, Japan with subsidiaries, Konami Digital Entertainment Co., Ltd. in Tokyo, Japan, Konami Digital Entertainment, Inc. in the United States and Konami Digital Entertainment B.V. in Windsor, the United Kingdom. Details of the products published by KONAMI can be found at www.konami.com.