Konami's Profits Drop By 13% Due To Advanced Investments In Research And Development For the Future
With quite a few games set to release later in the year, it looks like Konami expects to perform strongly in this fiscal year.
Konami has revealed their financial results for the first quarter of this fiscal year, which is the period from April 1 to June 31. Overall, it looks like it has been a decent year for the company, even though there has been a drop in profits.
While Q1 revenue has increased by 4.9% year-on-year, profits have decreased for the company by 13%. The financial results show that the company has received an increase in revenue from the Digital Entertainment Business which is to do with video games. The company is focused on delivering new experiences through their games, and they are also emphasizing the importance of the eSports scene. The company has also performed well with their mobile games.
Regarding this, they said, "Under such circumstances, our mobile games in the Digital Entertainment segment performed strongly as Winning Eleven 2018 (known overseas as Pro Evolution Soccer 2018) attracted much attention due to worldwide "soccer fever" during this first quarter. In the Chinese market, Winning Eleven 2018, and Winning Eleven Card Collection, continued to be released through collaboration with local companies. Various titles also continued to perform stably, including Jikkyou Pawafuru Puroyakyu and Professional Baseball Spirits A (Ace) in the domestic market and Yu-Gi-Oh! Duel Links in the global market."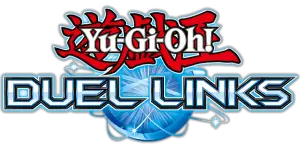 As for computers and video games, it looks like Pro Evolution Soccer 2018 has been performing well, especially with its myClub online mode. We also learn that Jikkyou Powerful Pro Baseball 2018 is off to quite a good start with its sales.
The company stated, "As for computer and video games, we released Jikkyou Pawafuru Puroyakyu 2018, which was loaded with new features including VR compatibility. Sales of the game got off to a favorable start. In addition, we released Super Bomberman R for PlayStation 4, Xbox One, and Steam (PC), which had been released for Nintendo Switch in 2017. Due to the recent global interest in soccer, an online mode in Winning Eleven 2018, myClub, continued to perform strongly."
We also learn from the financial results that the reason for the drop in profits is because of promotions, advance investments and also investments in research and development. It seems then that the drop in profits is nothing to worry about for the company. Konami has quite a lot of games set to release later in the year, at least as far as sheer volume goes, so we'll have to wait and see how these games perform for the company through this fiscal year.
Story via gaming bolt