And The UDS Invitational South America 2019 Ultimate Duelist Is..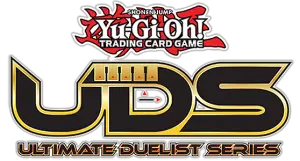 It was time to find out – the Ultimate Duelist Series tests your worth against all other contenders.  Earn Ultimate Duelist Series Points so you can take your place in the Ultimate Duelist Invitational, where only one Duelist will emerge as the Ultimate Duelist!
This last weekend (March 23 – 24, 2019), The UDS Invitational South America 2019 was held in Medellin, Colombia. Duelists from all over will attend these events to compete for exclusive prizes, and spend the weekend Dueling, trading, and hanging out with hundreds of other Yu-Gi-Oh! fans.
The winner and Ultimate duelist is: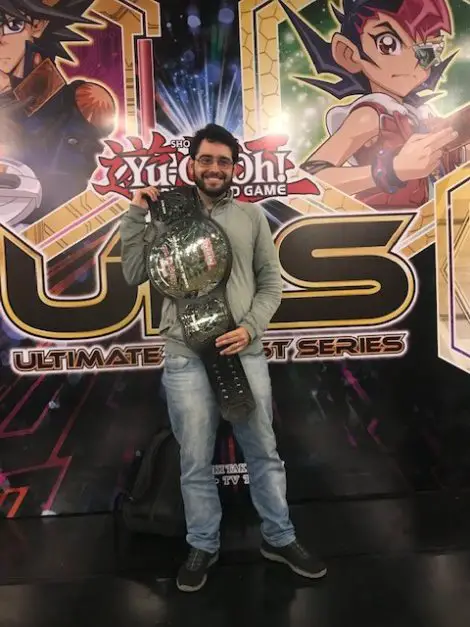 Congratulations to Pablo Goncalves from Brazil for becoming the Ultimate Duelist and earning himself the Ultimate Duelist Series Championship Belt!
UDS Invitational South America 2019 – Saturday Dragon Duel Winners
Here are the Top 4 Saturday Dragon Duelists!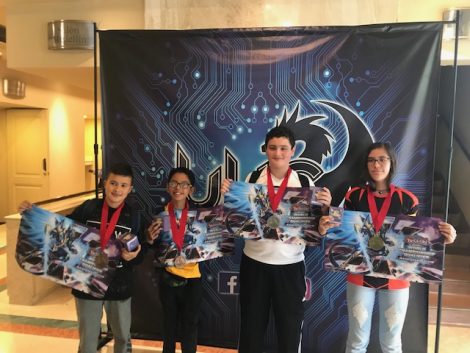 From left to right:
1st Place: Natalia Duque ( Trickstars)
2nd Place: Samuel Zuluaga (Dinomist)
3rd Place: Carlos Mendoza ( DDD Phantom Knights)
4th Place: Alejandro Gutierrez (Lair of Darkness)
Congratulations to them all!
Saturday's ATTACK OF THE GIANT CARD!! Winner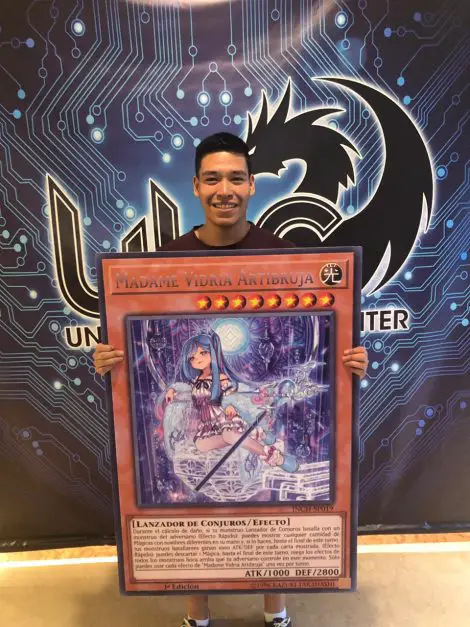 Congratulations to Jose Garnica Castaneda from Peru, who won the ATTACK OF THE GIANT CARD!! event
More soon.. stay tuned..
Other winners for the various public events will be posted as they become available.