Konami Cross Media NY, Inc. Secures New Licensing Deals Bringing an Array of Yu-Gi-Oh!
Collectibles from the Anime Series
In preparation for the upcoming holiday season and beyond, Konami Cross Media NY, Inc. has signed new licensing agreements and renewed a few, bringing a new wave of Yu-Gi-Oh! collectible merchandise to the global retail marketplace.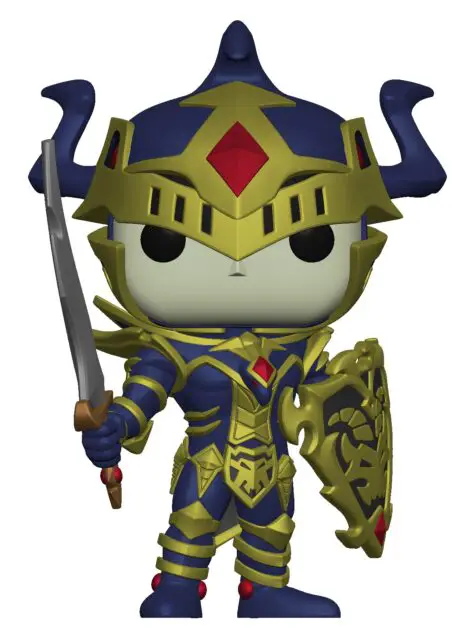 The announcement was made today by Jennifer Coleman, Vice President of Licensing and Marketing at Konami Cross Media.
"This will be an optimal time for Yu-Gi-Oh! superfans, and anime collectors in general, to invest in some very cool Yu-Gi-Oh! collectible merchandise, some of which will commemorate the Yu-Gi-Oh! Manga series' 25th Anniversary," said Coleman. "There will be new statues of fan favorites including Yugi and Kaiba as well as other popular characters like Mai Valentine and Blue-Eyes Ultimate Dragon. Thanks to the many new deals with strong companies, there is a Yu-Gi-Oh! collectible for every kind of collector in the market."
The Yu-Gi-Oh! collectible products began dropping in Fall 2021 and will continue to be released through 2022. The six new deal specifics include:
1. First 4 Figures, the UK and Hong Kong based toy and model company, will offer new high-end Dark Magician statues in multiple variants for pre-order after selling out their Blue-Eyes White Dragon figures earlier in the year.
2. This fall, Funko unveils the third series of Yu-Gi-Oh! Pops with retail exclusives planned for the United States and Europe. Highlights from the main collection include Mai Valentine, Atem and Blue-Eyes Toon Dragon – favorite characters from the Yu-Gi-Oh! anime series.
3. Hobby Japan has a pre-order for their Blue-Eyes Ultimate Dragon collectible figure.
4. Japanese hobby manufacturer Kotobukiya will release the first of 3 Egyptian Gods ARTFX statues, Slifer the Sky Dragon, this fall. The Winged Dragon of Ra and Obelisk the Tormentor will follow this winter. Early 2022 will also bring remastered ARTFX J versions of Yami Yugi and Seto Kaiba.
5. Super Impulse will introduce a line of Yu-Gi-Oh! action micro figures and classic action figures. The figures will feature non-playable mini cards from the anime series. The product will be sold as single figures and also as a blind box collector program.
6. Surreal Entertainment will launch a Duel Disk that will be available at Hot Topic stores as well as the upcoming San Diego Comic Con. Figure hangers and various home goods will also be coming soon.