You can now play Yu-Gi-Oh! MASTER DUEL on the go as Konami has just launched the game on iOS and Android in many more locations!
After just over a week, Yu-Gi-Oh! Master Duel has already been downloaded more than four million times across all available platforms, which at the time included PC and all major consoles.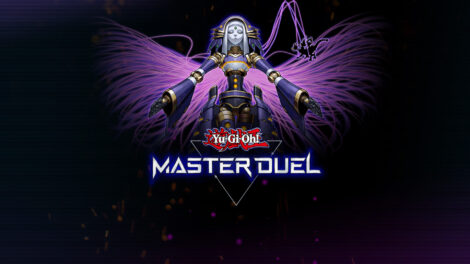 Yu-Gi-Oh! Master Duel was officially released for consoles and PC on Jan. 19, with Konami claiming that a release for mobile devices would be following shortly after. That proved to be true as iOS and Android users started seeing the game pop up on Jan. 27. The rollout was staggered and limited to certain regions, however.
Now, the game is available on mobile in North America, South America, and most areas of both Europe and Asia that didn't previously have access to the game via their respective app stores.
With Master Duel now available globally, you can expect Konami to start hosting tournaments of all levels using the game. This will also include Yu-Gi-Oh! World Championship series events in some form. 
Countries and regions where Yu-Gi-Oh! MASTER DUEL has launched on mobile, iOS and Android. [Last Update: Feb 3, 2022]:
Launched as of Thursday, 27th January (GMT)
Algeria
Austria
Brazil
Egypt
France
Germany
Italy
Japan
Portugal
Switzerland
Turkey
Launched as of Thursday, 3rd February (GMT)
Albania
Angola
Anguilla
Antigua and Barbuda
Argentina
Armenia
Australia
Azerbaijan
Bahamas
Bahrain
Barbados
Belarus
Belize
Benin
Bermuda
Bhutan
Bolivia
Botswana
British Virgin Islands
Brunei
Bulgaria
Burkina Faso
Cabo Verde
Cambodia
Canada
Cayman Islands
Chad
Chile
Chinese Taipei
Colombia
Congo (Brazzaville)
Costa Rica
Croatia
Cyprus
Czechia
Denmark
Dominica
Dominican Republic
Ecuador
El Salvador
Estonia
Eswatini
Federated States of Micronesia
Fiji
Finland
Gambia
Ghana
Greece
Grenada
Guatemala
Guinea-Bissau
Guyana
Honduras
Hong Kong, China
Hungary
Iceland
India
Indonesia
Ireland
Israel
Jamaica
Jordan
Kazakhstan
Kenya
Kuwait
Kyrgyzstan
Laos
Latvia
Lebanon
Lithuania
Luxembourg
Macau
Macedonia
Madagascar
Malawi
Malaysia
Mali
Malta
Mauritania
Mauritius
Mexico
Moldova
Mongolia
Montserrat
Mozambique
Namibia
Nepal
Netherlands
New Zealand
Nicaragua
Niger
Nigeria
Norway
Oman
Pakistan
Palau
Panama
Papua New Guinea
Paraguay
Peru
Philippines
Poland
Puerto Rico
Qatar
Romania
Russia
Saint Lucia
Sao Tome and Principe
Saudi Arabia
Senegal
Seychelles
Sierra Leone
Singapore
Slovakia
Slovenia
Solomon Islands
South Africa
South Korea
Spain
Sri Lanka
St. Kitts and Nevis
St. Vincent and the Grenadines
Suriname
Sweden
Tajikistan
Tanzania
Trinidad and Tobago
Tunisia
Turkmenistan
Turks and Caicos Islands
Uganda
Ukraine
United Arab Emirates
United Kingdom
United States
Uruguay
Uzbekistan
Venezuela
Yemen
Zimbabwe