Konami Digital Entertainment, Inc. was thrilled to announce the long-awaited return of in-person events for the Yu-Gi-Oh! Championship Series (YCS), starting in Charlotte, North Carolina next month.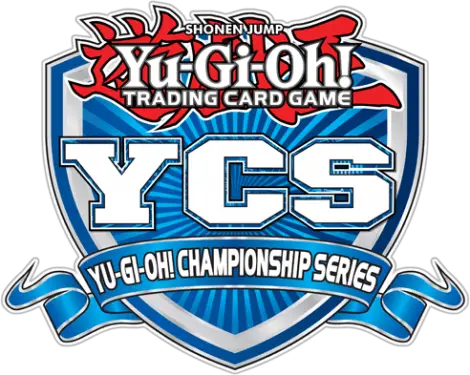 Taking place April 9-10, 2022, YCS Charlotte, NC 2022 will be first event of its kind in over two years, with the last in-person YCS being held in February 2020.
Yu-Gi-Oh! TRADING CARD GAME (TCG) Duelists will be heading to the Charlotte Convention Center to compete with the winner picking up an Ultra Rare Duel Link Dragon, the Duel Dragon card and a very special YCS Champion trophy.
Outside of the main tournament, there'll be plenty of things for attendees to enjoy over the course of the weekend, including popular public events such as Win-A-Mat tournaments and ATTACK OF THE GIANT CARD!! As well as new events: Rivalry of Warlords and digital game tournaments for the recently-released Yu-Gi-Oh! MASTER DUEL.
KONAMI will also be hosting YCS tournaments in Latin America on April 23-24 in Bogota, Colombia and April 30-May 1 in Guadalajara, Mexico so Duelists in Latin America can participate in their own YCS.
More details will be coming soon so please check the official website https://www.yugioh-card.com/en/events/index.html.
News and announcements about future YCS events will be shared soon. For more information, please visit https://www.yugioh-card.com/en    
How to enter:
Duelists can register for the event at https://yugiohregistration.com. Due to venue size, the event can only accommodate 2,700 Duelists. Priority Online Registration opened on Thursday March 17, 2022, at 12:00 PM (ET) for any Duelists who had registered for either YCS Pasadena 2022 or YCS Las Vegas 2022. General Online Registration opens on Saturday March 19th, 2022, at 12:00 PM (ET). All attendees must be vaccinated against COVID-19 and will need to provide proof of vaccination.
For more details on the COVID-19 policies, please visit https://www.yugioh-card.com/en/events/covid19_policy  
Today, the popular Yu-Gi-Oh! TCG is available across the globe, with products distributed in more than 80 countries and 9 languages, to be enjoyed by fans of all ages.
For more information on KONAMI's extensive Organized Play programs, go to www.yugioh-card.com/en/events.