Patch notes below
Konami has released update patch 1.03 and updated Yu-Gi-Oh! MASTER DUEL to Version 1.1.0, which includes a host of changes, fixes, and tweaks. Master Duel update version 1.1.0 (patch 1.03) also includes stability fixes.
Master Duel Patch 1.03 Notes May 6, 2022
Master Duel Update

Improvements and Adjustments:
Adjusted and fastened certain visual effects-during Duels
Added card activation animation during Duels.
Added the feature to "batch-generate cards not owned" to the Deck Edit screen.
If you have cards that you didn't own last time you saved the Deck, the Owned status will be automatically updated when ' you enter the Deck Edit screen once again.
Improved Solo Mode screen.
Improved Missions screen
Improved Duel Room screen.
Added "Short" to the Duel Time options in the Duel Room.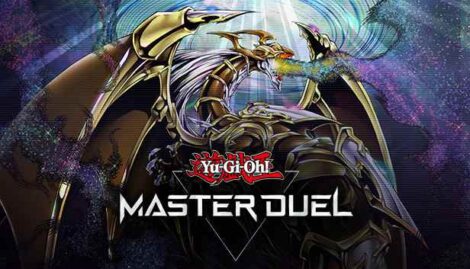 Bug Fixes:
Some card names and text were displayed in English.
The scroll bar for Pendulum Effect texts cannot be used with a controller.
When a Card Selection List is displayed during a Duel while using a controller, a card selection cursor may be displayed on the field side and the game becomes unplayable in rare cases.
When scrolling the Friend List on the IQVite FXiends screen in the Duel Room, check marks were showing incorrectly.
Players can not select Korean language when entering text in the Switch version.
When a player receives multiple battle damage in a single attack,.the amount of the second and subsequent battle damage is not reflected to the player's Life Points.
Along with the Master Duel update, according to reports from comicbook.com and twitter, dataminers have discovered a big batch of new content coming to the game in the near future. By digging through this Version 1.1.0 update, a sneak peek at what's to come has been discovered. Check out  what we can expect sometime soon below.
new Selection Pack featuring the "Swordsoul" and "PUNK" archetypes, as well as Destroyer Phoenix Enforcer
new Bundle Deal
new Duel Fields
new Solo modes
new Sleeves/Protectors
new Profile Icons
new cut-in animations for select cards
the new Selection Pack "Refined Blades" will be released on May 9th, 2022
the new Structure Deck "Cybernetic Successor" will be released on May 9th, 2022
new Selection Packs
new Mates
Deluxe Mates being added (these are special Mates that can change their appearance during a Duel)
[Datamine source: Comicbook.com]