Romin Kirishima – 霧きり島しま ロミン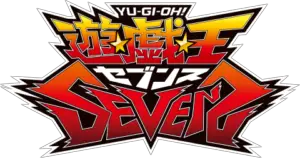 Romin Kirishima – 霧きり島しま ロミン (Kirishima Romin) is Yuga Ohdo's classmate, and a talented student and sportswoman who is the lead guitarist of RoaRomin, the Elementary School Band. She often crosses paths with Yuga and his friends, despite not liking Dueling herself.

Romin is a slim young girl with purple hair and light blue eyes. She commonly wears several different outfits during the series. In her first and most advertised outfit, Romin wears a short-sleeved black top with exposed shoulders, a short dark red skirt with two brown belts around it that appear to hold a Deck case, lilac tights with a brown belt around her left thigh, and red and black heels. Regardless of outfit, Romin is often seen carrying her guitar over her shoulder in a black case emblazoned with her band's logo in gold.
Romin Kirishima is seen in two other outfits that debuted during during "Nanananananana". Her third outfit she is seen wearing in the series is an orange top with exposed shoulders over a sleeveless black top, a short blue skirt, yellow tights, and lilac heeled shoes. The second is a cream hoodie with short sleeves and a green lining over a black shirt, ruffled black shorts, pink and purple striped stockings, and red wedge-heeled shoes, which she wore during her youth at a concert before its present day debut.
Romin Kirishima has also been seen in a number of other outfits during her music videos.
Romin is much quieter and more aloof than Yuga and his friends, though she is easily flustered; when Yuga teases her over likely losing to him if they Rush Dueled, Romin was quick to claim that wouldn't be certain unless they tried, despite her claimed dislike for Dueling. Romin also doesn't appear to like singing, though she defensively denies being incapable of doing so. She is inquisitive, taking photos of Yuga, Gakuto and Rook talking about Rush Duels and later hiding in the underground chamber as Yuga installed his rules until Rook spotted her, although she claimed to only have been there to practice guitar. She seems to have an interest in Yuga and Rush Dueling, though it is unclear why.
Although talented at most things she puts her mind to, Romin claims to not be interested in Dueling and she shows less knowledge of it than her friends. Despite her claims, she also demonstrates knowledge of some surprising facets of Dueling, though she quickly denies it when questioned by Rook.[2] Romin is very attached to her "Prima Guitarna of the Colorful Light" card, keeping it in her guitar case as a good luck charm and despite her disinterest in Dueling, she enthusiastically sings a summoning chant for it when she Tribute Summons it for the first time. She later admits that while she isn't interested in Dueling, she enjoyed her Rush Duel with Yuga.[3]
Although she is famous in their school for her intelligence, athleticism and place in RoaRomin, Romin does not seem to let this get to her head; she politely thanks another student who congratulates her on RoaRomin's new song and accept's Kaizo's request for an autograph without question.
Abilities
Aside from playing her guitar in the band, Romin has good class marks, and is proficient in sports, too.
Relationships
n/a
Deck
Romin Kirishima does not own a Deck of her own, but she acquired "Prima Guitarna of the Colorful Light" from a guitarist who she looked up to and kept the card as a good-luck charm. For her first Rush Duel, she uses Yuga's spare Spellcaster Deck, adding "Prima Guitarna" to it and focusing on Summoning it as quickly as possible to empower her monsters.
VOICE ACTOR (ENGLISH):
VOICE ACTOR (Japanese): Tomori Kusunoki
Go to: « Gakuto Sogetsu | Hologram Man »