"Yu-Gi-Oh! Duel Monsters" Coming to Home Video in Brazil via PlayArte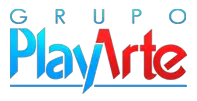 NEW YORK – May 4, 2016
– 4K Media Inc., the Konami Digital Entertainment, Inc. subsidiary that manages the licensing and marketing of the Yu-Gi-Oh! brand, today announced it has entered into an agreement with Play Arte Pictures Entretenimento Ltda. to bring the complete first two seasons of "
Yu-Gi-Oh! Duel Monsters
," the original animated series that spawned the global entertainment phenomena, to home video enthusiasts throughout Brazil....
Read More
NICOLAS GONZALO GODOY and Dragon Duelist AGUSTIN MALLEA VELASQUEZ Win Big at Yu-Gi-Oh! CHAMPIONSHIP SERIES Santiago, Chile
El Segundo, Calif. (May 3, 2016) – Yu-Gi-Oh! TRADING CARD GAME (TCG) Duelists from across South America spent an exciting weekend in Santiago, Chile, competing for the chance to raise the Champion's trophy at the Yu-Gi-Oh! CHAMPIONSHIP SERIES (YCS) Santiago. TCG powerhouse Konami Digital Entertainment, Inc. (KONAMI) brought its premier-level event to the Centro de Extensiones Universidad Católica for a weekend of head-to-head competition among veteran and novice players, but only two emerged victorious: Nicolas Gonzalo Godoy of the Main Event and Dragon Duel winner, Agustin Mallea Velasquez.... Read More
YuGiOh! World is your one stop Yu-Gi-Oh! site complete with TCG, TV (anime)series, and the GameBoy, NDS, and PS/PSP video games info.