As an integral part of the Yu-Gi-Oh! World Championship 2019 (WCS2019), this Road to Worlds Campaign provides all the competitive tools needed to participate in the Yu-Gi-Oh! ESport tournament. Duel Links.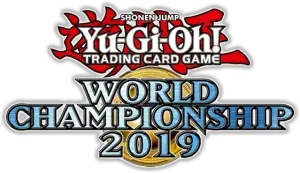 The Duelists who will come out winners from the WCS2019 qualifiers, which will be held starting from May 28th, will meet in Berlin from August 10th to 11th to win the world champion title. 
Starting today, and until June 30th, the Duelists who will log in to Yu-Gi-Oh! Duel Links will get 1000 free gems as a bonus. In addition to the gems, the Duelists will also have the opportunity to obtain the contents of the Road to Worlds Campaign which include:
Black Eye Red Dragon (original artwork)
The famous Joey Wheeler Card Ticket monster – The duelists will receive up to six Card Tickets that can be exchanged for Ultra Rare and Super Rare cards that also include the Ultra Rare Dream card that can be exchanged with any included in the first 17 boxes (main Main Boxes and Mini boxes)
Also arriving today, the Structure Deck: Return of the Red-Eyes brings Red-Eyes Retro Dragon, Red-Eyes Fusion and several other cards for Duelists to join and be competitive in online PvP, including the online qualifiers for the 2019 Yu-Gi-Oh! Duel Links World Championship.

"Red-Eyes Retro Dragon" – When a Level 7 or lower "Red-Eyes" monster is destroyed by your opponent, you can Special Summon this monster from your hand.
In addition, you can Special Summon the "Red-Eyes" monster that your opponent destroyed as well, throwing a wrench in your opponent's plans!
"Red-Eyes Fusion" – This "Fusion" Spell Card can only be used to Fusion Summon a Fusion Monster that list a "Red-Eyes" monster as a material.
However, this Spell Card lets you use monsters from your Deck as Fusion Material (in addition to your hand and field), so if you put "Red-Eyes B. Dragon" in your Deck, you'll be able to Fusion Summon Red-Eyes Slash Dragon with this card alone!
Be careful though, as you will not be able to Summon any monsters the turn you activate this card.
WCS2019 is an event that determines the world's best Duelist in three categories, Yu-Gi-Oh! TCG All Ages, Yu-Gi-Oh! TCG Dragon Duel and Yu-Gi-Oh! Duel Links. Many remarkable matches were played at the 2018 World Championship in Japan where three new World Champions were crowned, Wang Chia Ching in TCG All Ages, Charley Futch III in Dragon Duel and Takahiro Hamada in Yu-Gi-Oh! Duel Links.
Based on the official Yu-Gi-Oh! TRADING CARD GAME, Yu-Gi-Oh! Duel Links brings the popular game to life on mobile devices and on PC. Duelists can kindle the spirit of Yami Yugi, Jaden Yuki, Yusei Fudo and other beloved characters from the Yu-Gi-Oh! franchise in competitive card battle action.