Yu-Gi-Oh! Master Duel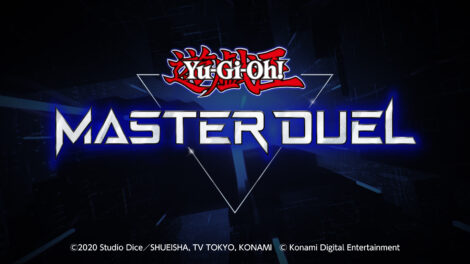 Key features:
Genre: TCG Strategy
Origin: Japan
Number of Players: 1, online
System Support: PlayStation®5, PlayStation®4, Xbox Series X|S, Xbox One, Nintendo Switch, Steam, iOS and Android
Manufacturer: Konami
Developer:
Release Date: TBD, 2021
US: TBA
UK: TBA
Media: Digital
ESRB Rating: E10+ (Fantasy Violence, Mild Blood, Suggestive Themes)
Yu-Gi-Oh! MASTER DUEL lets players old and new enjoy the hugely popular Yu-Gi-Oh! TCG in digital form. Players across the globe can compete in intense collectible card Duels, both thrilling to play and watch.
Tips, Guides, and How-tos
Getting Started – the basics:
Our guide through the all-important first steps towards claiming the Master Duel crown: how to navigate the main menu and edit your profile.
Official video – main menu and profile set up.
Solo Mode
To start, players will be given multiple tutorials that are geared to help new and returning players get back into the swing of playing Yu-Gi-Oh! The specifics of Solo Mode are still a bit vague, but for now, we know that once the main tutorial is completed, the game will introduce players to different deck types that focus on various styles of play. 
In each of these scenarios, players will learn how to play using a specific deck, while also discovering lore and background stories for cards, archetypes, and how they fit into the larger Yu-Gi-Oh! universe. That latter detail is something fans are very excited about, as this will be a return to storylines like Hidden Arsenal and Duel Terminal. 
Screenshots and images
For more information on Yu-Gi-Oh! Master Duel, visit its official website.
* The game and screen image is under development.
* For online battle play, you need to subscribe to Nintendo Switch Online 
ⓒ Studio Dice / Shueisha TV Tokyo KONAMI
© Konami Digital Entertainment
We will update as soon as we learn more.
Go to: |