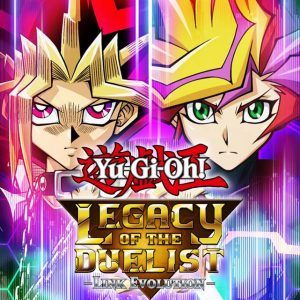 Key features:
Genre: TCG Card Game Battle
Origin: Japan
Number of Players: 1 – 2
System Support: Online and offline play
Manufacturer: Konami
Developer: KONAMI
Release Dates:
JP: April 25, 2019
US: Summer 2019
UK: Summer 2019
Media: Nintendo Switch (data size: 1.4 GB)
PEGI/ESRB Rating: ??
Yu-Gi-Oh! Legacy of the Duelist: Link Evolution
(Japanese Name: Yu-Gi-Oh! Duel Monsters Legacy of the Duelist: Link Evolution 遊☆戯☆王 デュエルモンスターズ レガシー・オブ・ザ・デュエリスト:リンク・エボリューション)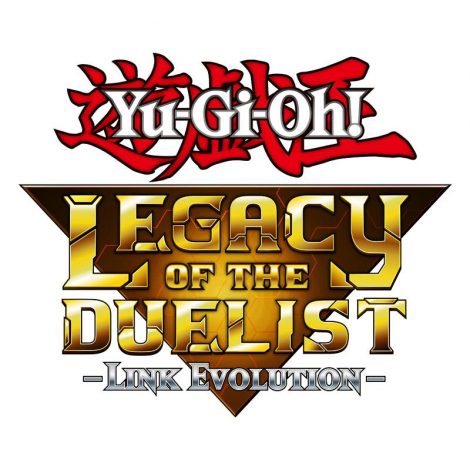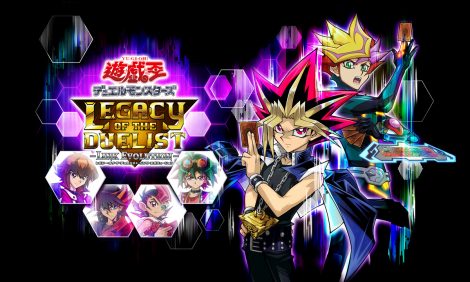 Konami has recently announced Yu-Gi-Oh! Legacy of the Duelist: Link Evolution is coming for the Nintendo Switch in Japan.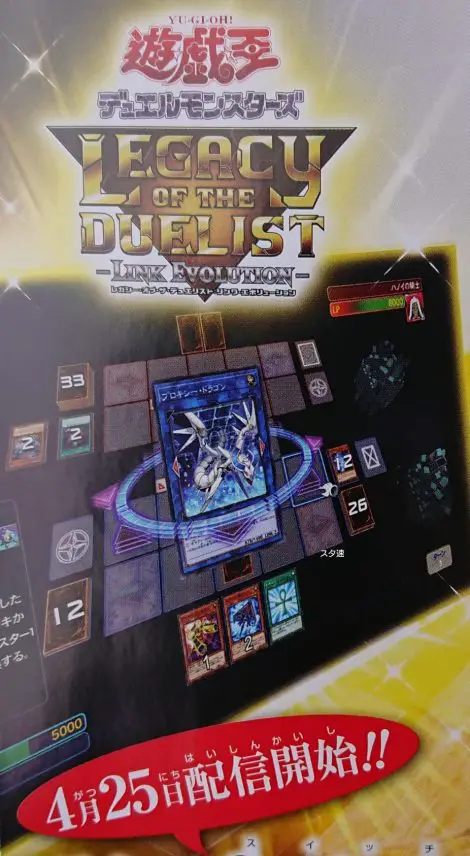 The competitive card game will allow players to duel against characters from the Yu-Gi-Oh! series as well as other players nationwide with the "New Master Rules," which are the latest rules of the Yu-Gi-Oh! Official Card Game.
Based on the official Yu-Gi-Oh! TRADING CARD GAME, Yu-Gi-Oh! Legacy of the Duelist: Link Evolution brings more than 20 years of Yu-Gi-Oh! history to the Nintendo Switch. Players will take on iconic Duelists from the Yu-Gi-Oh! universe, reliving the stories from the original animated series through Yu-Gi-Oh! ARC-V and challenge the newest generation of Duelists from the virtual world of Yu-Gi-Oh! VRAINS.
Game Features
Link Summoning!
It's the first game to introduce the Link Monsters that debuted in VRAINS. You can also use the most popular, strongest monsters in the OCG like Borrelsword Dragon or Sky Strikers.
Battle Duelists from across the series
Duelists from each generation of the anime series, from Duel Monsters to VRAINS gather around. In the Story Mode, you can follow various duelists through the story of each anime and battle with them.
Battle with people from all over the world in online battles! (PvP)
You can Duel against rivals from all over the globe. Duel and show off the Decks that you have created within the game. Aside from Ranking Duels, you can also play with special rules, building decks only from designated booster packs. (Nintendo Switch Online service required for online dueling)
Additional information:
Supports Switch Pro Controller
Doesn't support Save Data Cloud Backup
Local wireless multiplayer and online multiplayer support up to 2 players
Language support includes Japanese, English, Spanish, French, German, and Italian
Game Play
You can also use popular powerful monsters in Yu-Gi-Oh OCG, such as "Decode / Talker" or "Valel Road Dragon"!
There are various ways of playing, such as rank matches, shield games and booster draft games that compete for national rankings !
Key features in Yu-Gi-Oh! Legacy of the Duelist: Link Evolution include:
Build and customize a Deck from more than 9,000 cards, the most in any Yu-Gi-Oh! TRADING CARD GAME video game
Challenge other players with local-play or Nintendo Switch Online
The addition of Link Monster cards not only change the way seasoned Duelists play their cards, but where they play them
Take on the roles of the animated series' villains with Reverse Duels
Compete with Battle Packs for Sealed play and Draft play
Includes all previously released Yu-Gi-Oh! Legacy of the Duelist content
More coming soon…
Trailers and Game Play Videos
Coming soon…
Reviews
Coming soon…
ScreenShots
More Coming soon…
Go to: « Yu-Gi-Oh! Online Game (2016) - Information |