Yu-Gi-Oh! Duel Links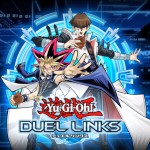 Key features:
Genre: Strategy
Origin: Japan
Number of Players: 1
System Support: online and offline play
Manufacturer: Konami
Developer:
Release Date: JA: April 2016
US: Jan 11, 2017, Nov 2017 (PC)
UK: Jan 11, 2017
Media: Android and iOS devices, PC (via Steam)
ESRB Rating: E10+ (Fantasy Violence, Mild Blood, Suggestive Themes)
Konami Digital Entertainment, Inc. has announced it will release key new Yu-Gi-Oh! titles across a number of formats in 2016, allowing an even wider audience to enjoy the series, which is already popular worldwide as a card game and range of console titles.
In readiness of this milestone year, KONAMI is engaged in a number of initiatives to bring the fun of the Yu-Gi-Oh! series to an ever larger range of devices. In the spring, a new mobile game Yu-Gi-Oh! Duel Links will be released.
Japanese Duel Links promotional video released on Friday, March 18, 2016:
In Duel World mode, players can choose their favorite characters and duel against standard and legendary duelists. Players raise their characters' levels, obtain cards, and complete missions in this mode. As players advance through stages, new legendary duelists and new functions are unlocked.
In the first Duel Links gameplay footage, we see a common duel between Joey and Kaiba as the two square off using cards both they are known for using with some updated strategy.
Take a look at the first gameplay footage of Yu-Gi-Oh! Duel Links below:
Fans of the Yu-Gi-Oh! TCG and anime may have noticed that the lifepoints of Duel Links will begin at 4000, instead of the traditional 8000.
Also of note, each duelist begins with only four cards instead of five. And to make Duel Links even more unique, the game only appear to support three monsters and spell/trap cards on each side of the field at a time. These changes seem to encourage a faster style of dueling for the casual player.
US Video published on Sep 29, 2016
Yu-Gi-Oh! Duel Links brings the popular trading card game (TCG) to life on iOS and Android devices. Duelists will kindle the spirit of Yugi, Kaiba and other beloved characters from the Yu-Gi-Oh! franchise in competitive card battle action!
People can battle against friends and duelists from around the world and compete in real-time duels in Online Matching mode. Players can also practice with the decks of duelists they competed against in the past and watch replays of previous duels.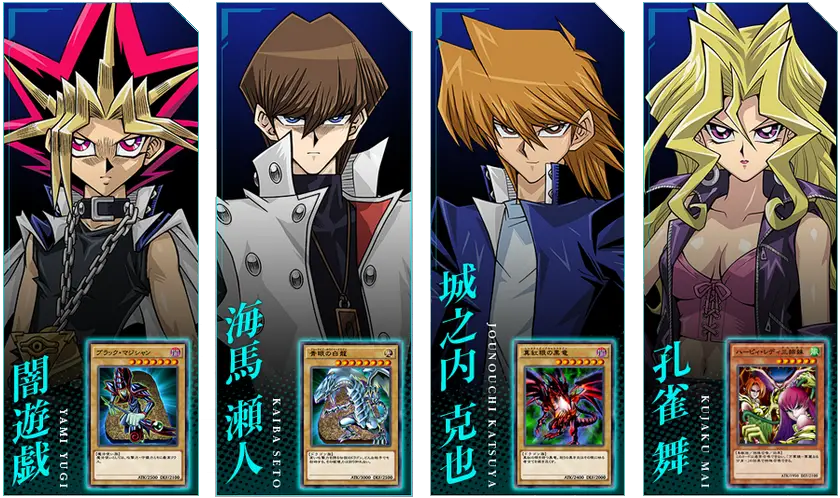 The game will feature well-known characters from the Yu-Gi-Oh! franchise such as Yami Yugi, Seto Kaiba, Katsuya Jounouchi (known as Joey Wheeler in English), and Mai Kujaku (Mai Valentine). As players clear missions, they become able to use more characters. As the characters' levels increase, players obtain cards and the characters gain new skills.
The game will launch for iOS and Android devices in Japan in late April.
We'll have more details on this game as they become available, stay tuned!
Go to:
« Legacy of the Duelist Information
|
Yu-Gi-Oh! Saikyou Card Battle for 3DS - Info »