Yu-Gi-Oh! Seto Kaiba FIGMA by Good Smile Company
The figma series is a collection of PVC action figures that incorporate both "Beauty" and "Articulation".
Action figures that are made as faithful renditions of characters, yet still allow them to be displayed in various different poses.
From the popular anime series 'Yu-Gi-Oh!' comes a figma of Yugi Muto's rival, Seto Kaiba!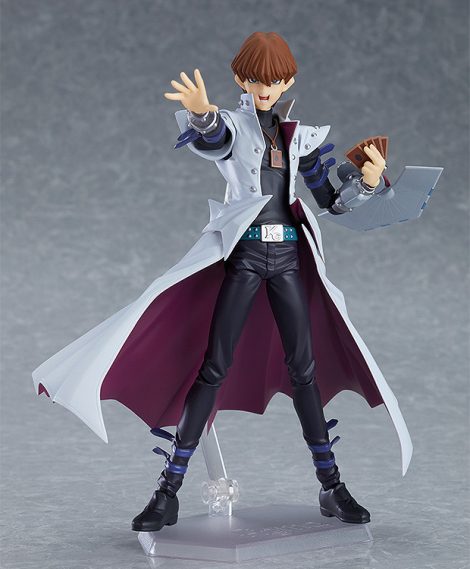 Using the smooth yet posable joints of figma Seto Kaiba, you can act out a variety of different scenes.
A flexible plastic is used for important areas, allowing proportions to be kept without compromising possibility.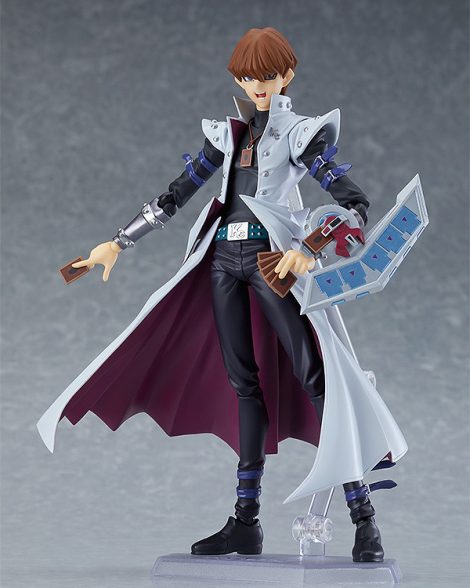 The Duel Disk that attaches to his left arm, a deck of cards, single card and briefcase are all included.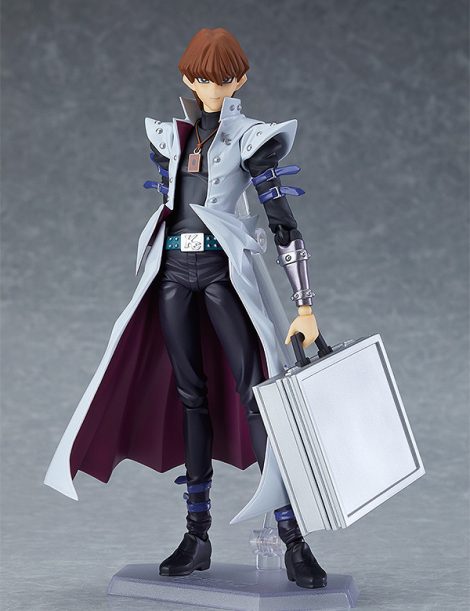 The briefcase can be opened and closed, and you can insert the decks of cards printed on the packaging inside.
Figma Seto Kaiba comes with both a grinning face plate and a shouting face plate.
The direction Kaiba is looking can be changed to suit his pose with one of three different eye parts.
In addition, a shouting expression for use with figma Yami Yugi is also included.
An articulated figma stand is included, which allows various poses to be taken.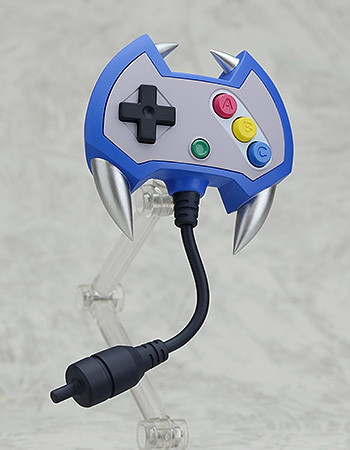 Purchases of figma Seto Kaiba from the Good Smile Online Shop will include an enemy controller as an exclusive bonus!
Visit http://www.goodsmile.info/en/product/6802 for more information and to pre-order yours!
Product Details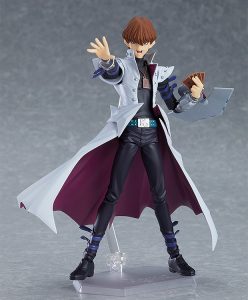 Product Name: figma Seto Kaiba
Series: Yu-Gi-Oh!
Manufacturer: Max Factory
Category: figma
Price: ¥7,222 (Before Tax)
Release Date: 2018/05
Specifications: Painted ABS&PVC non-scale articulated figure with stand included. Approximately 165mm in height.
Sculptor: Max Factory (Seki)
Cooperation: Masaki Apsy
Released by: Max Factory
Distributed by: Good Smile Company