Congratulations to the YCS Pasadena main event winner!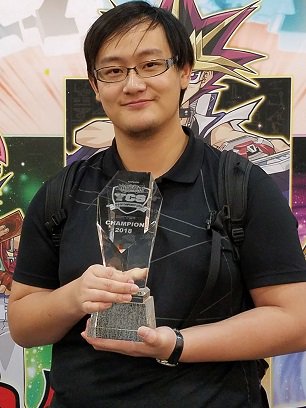 Congratulations to Shunping Xu for besting the field with his Sky Striker Deck and claiming victory at YCS Pasadena!
We also have the YCS Pasadena Dragon Duel Champion!
Ben Hernandez has won the Dragon Duel Championship Playoff and become the Dragon Duel Champion at YCS Pasadena 2018! Congratulations!