YU-GI-O! OCG 20th ANNIVERSARY MONSTER ART BOX (Analytic Edition Comics) now set for pre-orders on Amazon.com

Description
A large volume luxury book commemorating the 20th anniversary of the Yu-Gi-Oh! A collection of setting materials and illustrations that will be released for the first time on "OCG" popular themes. And a total of three books containing all 9600 or more "OCG" cards.
The first book, titled "Kazuki Takahashi Art Works", will feature work from the creator himself, displaying the different designs of the cards. The second, "Monshttps://www.amazon.co.jp/dp/4087925293/ref=cm_sw_r_cp_awdb_c_wzV5CbR1AB9A5ter Art Works", contains blown up versions of the monsters in the game, detailing the process for the creation of each. The third and final book, "Card Art Collection", details each card individually with the entirety of all 9600 cards. The box itself will cost you around $160 USD and will release this November.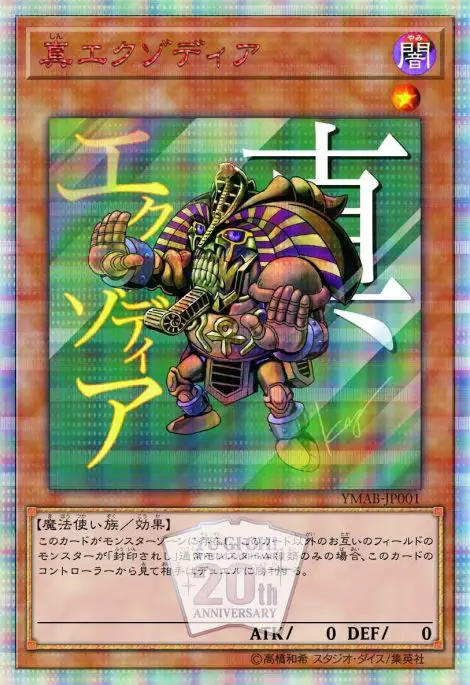 Definitive edition of monster art that three volumes of 800 pages in total were settled in a luxurious box!