The Yu-Gi-Oh! World Championship invites the best Yu-Gi-Oh! TRADING CARD GAME and Yu-Gi-Oh! DUEL LINKS Duelists from around the globe to compete against each other and determine who will be crowned the next King of Games.
The Yu-Gi-Oh! World Championship 2019 came to a thrilling conclusion on August 11, 2019, with three Duelists crowned champions in the finals of the three competitions that make up the tournament.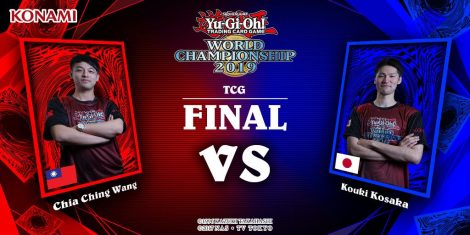 Kosaka takes the WC2019 Match overcoming last year's champion in an unexpected turn of events in the TCG Main Event, which decided the world's best Duelist.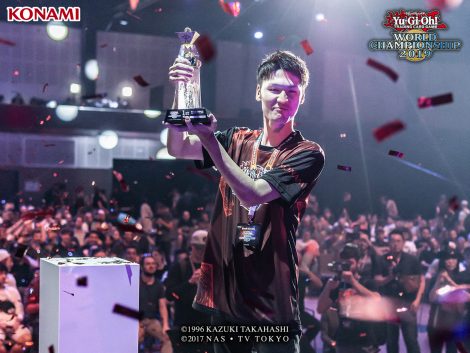 Kouki Kosaka from Japan became the King of Games after taking down Chia Ching Wang from Taiwan in an exciting final.
Kouki Kosaka said: "I feel great, thank you so much!"
The Duel Links final saw Takahiro Hamada from Japan and Shuhei Kobayashi, running Sartorius Desperado Barrel Dragon deck, and also from Japan, go head-to-head with Shuhei Kobayashi emerging victorious to take the Championship title.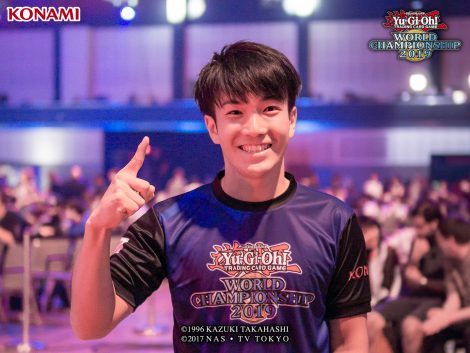 In WC2019 Dragon Duel, the competition exclusively for those aged twelve and under, Shang en Sun from Taiwan was crowned champion after defeating Vitus Krogh from Denmark in the final. Using his  Salamangreat deck, Sun took the match 2-0.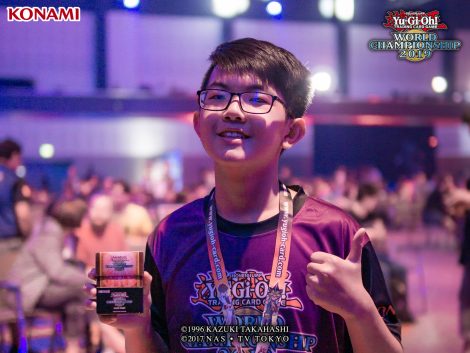 The winners of the Yu-Gi-Oh! World Championship 2019 received 1 Extra Secret Rare card: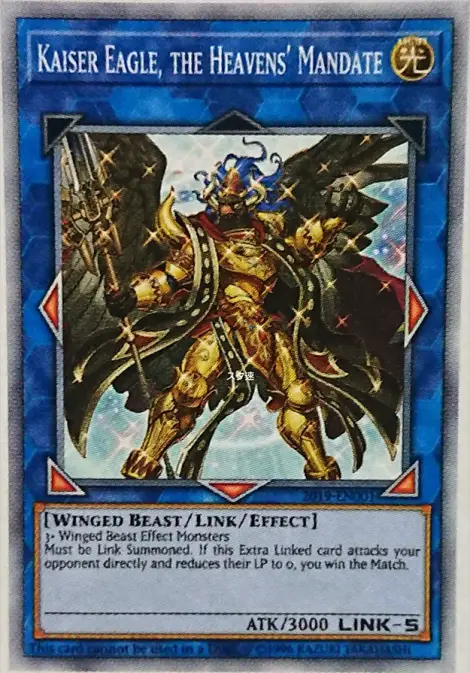 Kaiser Eagle, the Heavens' Mandate
For more information, visit the WC2019  Official page at:
https://www.konami.com/yugioh/worldchampionship/2019/en/