Konami recently announced that its 2021 Gamescom presentation will include Yu-Gi-Oh Master Duel. The new title was revealed in late July 2021, along with some details about the in-game rules. No further information regarding the title including a potential release date has been released yet. We're hoping for more game details along with release dates during the Gamescon presentations.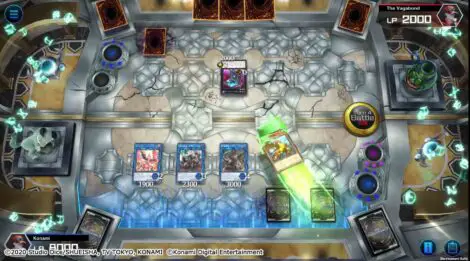 Yu-Gi-Oh Master Duel is an entirely new entry in the series. This multiplatform release will allow players to participate in duels that use the "Master Rule" system. Additionally, the title will support 4K resolution, as revealed during its announcement broadcast. Konami has also stated that it plans to hold official tournaments through Yu-Gi-Oh Master Duel. It was also mentioned that Yu-Gi-Oh Master Duel will potentially be used during the Yu-Gi-Oh World Championships.
Yu-Gi-Oh Master Duel will release for the PS4, PS5, Xbox One, Xbox Series X, Nintendo Switch, PC, and Android and iOS worldwide.
Yu-Gi-Oh! Master Duel official website:  https://www.konami.com/yugioh/masterduel/