KONAMI ANNOUNCES RELEASE OF NEW Yu-Gi-Oh! CONTENT ACROSS MULTIPLE FORMATS FOR 2016
EL SEGUNDO, Calif. – Jan. 6, 2015 – Konami Digital Entertainment, Inc. has announced it will release key new Yu-Gi-Oh! games across a number of formats in 2016, allowing an even wider audience to enjoy the series, which is already popular worldwide as a card game and range of console titles.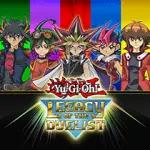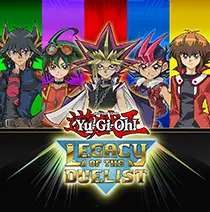 In readiness of this milestone year, KONAMI is engaged in a number of initiatives to bring the fun of the Yu-Gi-Oh! series to an ever larger range of devices. In the spring, a new mobile game Yu-Gi-Oh! Duel Links will be released, followed by a new game for the Nintendo 3DS platform in the summer. KONAMI will also release a new online game for consoles and PC in the winter while the popular console game Yu-Gi-Oh! Legacy of the Duelist and mobile game Yu-Gi-Oh! Duel Generation will both receive major updates.
The Yu-Gi-Oh! series is based on both the manga Yu-Gi-Oh! (by Kazuki Takahashi), which has been serialized in SHUEISHA Inc.'s Weekly Shonen Jump magazine from 1996, and the subsequent "Yu-Gi-Oh!" anime series (currently airing on TV Tokyo-affiliated channels). KONAMI released the first console game in 1998, and the series, including the trading card game, is still enjoyed by countless players worldwide. KONAMI will continue to develop and distribute a wide range of Yu-Gi-Oh! content to deliver the fun and excitement of the series to players around the globe.
About KONAMI 
KONAMI is a leading developer, publisher and manufacturer of electronic entertainment properties and traditional trading card games. KONAMI's software titles include the popular franchises Metal Gear Solid, Pro Evolution Soccer, Silent Hill, DanceDanceRevolution and Castlevania, among other top sellers. KONAMI is also the manufacturer of the wildly popular Yu-Gi-Oh! TRADING CARD GAME, which has sold more than 25 billion cards worldwide. The latest information about KONAMI can be found on the Web at www.konami.com . KONAMI HOLDINGS CORPORATION is a publicly traded company based in Tokyo, Japan with subsidiaries, Konami Digital Entertainment Co., Ltd. in Tokyo, Japan, Konami Digital Entertainment, Inc. in the United States and Konami Digital Entertainment B.V. in Windsor, the United Kingdom. Details of the products published by KONAMI can be found at www.konami.com .
UK Press Release:
Continue reading Konami Confirms New Yu-Gi-Oh! Games For Consoles, Handhelds, and Smartphones →