Just Funky, a supplier of licensed merchandise for the retail market, has signed a licensing deal with 4K Media to produce a Yu-Gi-Oh! collection.
(Newswire.net — July 19, 2016) Wooster, Ohio –Just Funky, a major producer of licensed and private label goods for the mainstream retail market, partners with 4K Media to manufacture a Yu-Gi- Oh! collection of merchandise. Yu-Gi- Oh! is a Japanese animated series currently in its 13th consecutive year of broadcast in the United States as well as in most major markets worldwide. The series and its brand continues in different forms, including trading card games, DVD releases and films.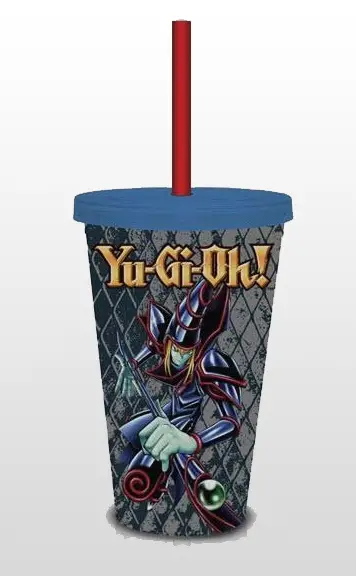 Under the agreement for the retail market in North America, Just Funky will manufacture towels, blankets, throws, pillows, cozies and ponchos, shower curtains, wall art, glassware, lamps and other accessories.
Just Funky is a family-owned business that caters to over 15,000 independent stores in the United States. They also maintain partnerships with several prominent retailers in the nation, including big box retailers like Spencer's, LootCrate, Target and Hot Topic. The company is led by executives who have a combined 44+ years of experience in retail, manufacturing, licensing and creative development in a wide range of areas, such as beverageware, decor, apparel and impulse/novelty. To learn more about the company, visit: https://www.linkedin.com/company/just-funky-llc.
With a primary goal of producing the most innovative product of the highest quality, Just Funky focuses on brainstorming novel and interesting ideas and translating them into actual merchandise for mainstream retail. They currently have over 100 employees and are headquartered in Woobster, Ohio. They also have offices located in Columbus, Ohio, Los Angeles, Hong Kong, and New Delhi.
Just Funky's new partner, 4K Media, is an American production company and is a wholly-owned subsidiary of Konami Digital Entertainment. They were in charge of the adaptation and production of English dubs of Yu-Gi- Oh!, as well as other popular animated series such as Pokemon, Shaman King, and the first five seasons of One Piece. A former subsidiary of 4Kids Entertainment under the original name 4Kids Productions, it was shut down in 2012 due to lack of profitability, but was later acquired by Konami in the same year and renamed 4K Media.
The wonderful team in Wooster, Ohio is passionate about their company.
The Yu-Gi- Oh! Collection will be added to Just Funky's anime collection, which includes Tokyo Ghoul, Bleach, Black Fairy Tail, and Dragonball Z. Other types of merchandise that the company offers include gaming (Pokemon, Fallout, Skyrim, Sonic the Hedgehog, Pac-Man, Space Invader, etc.), television and movies (Adventure Time, Breaking Bad, Better Call Saul, Ghost Busters, Orphan Black, Sherlock, Sponge Bob, Star Trek, Supernatural, etc.) and music (ACDC, Bob Marley, Deadmau5, Kurt Cobain, Pink Floyd, Sublime, etc.). If you are seeking employment opportunities, continue to: https://www.ziprecruiter.com/jobs/just-funky-c052922a
About Just Funky
Just Funky is a major supplier of licensed and private label goods for the mainstream retail market. A family-owned business, Just Funky is headed by executives with a combined 44 years of experience in creative development, manufacturing, retail, and licensing in decor and apparel, beverageware, and impulse/novelty. They are based in Woobster, Ohio.