KONAMI DIGITAL ENTERTAINMENT TO SHOWCASE Yu-Gi-Oh! TRADING CARD GAME AT NEW YORK COMIC CON
Offerings Include Custom Token Card, an Exclusive Game Mat, Free Tournaments and more
 El Segundo, Calif. (October 3, 2016) – Heading to New York Comic Con next week? Make sure to stop at booth #1321 to see what is new and exciting from Konami Digital Entertainment, Inc. (KONAMI).  The company will feature its ever-popular Yu-Gi-Oh! TRADING CARD GAME (TCG) and will offer plenty of exciting activities for attendees to experience as they explore the East Coast's biggest pop culture convention, New York Comic Con (NYCC), held at the Javits Center October 6-9.
Always a must-have event favorite, KONAMI will once again have the green screen photo booth so fans can create their own one-of-a-kind Yu-Gi-Oh! Token Card.  Attendees can choose from numerous card backgrounds, such as Dueling legends Yugi, Jaden, Yusei, Yuma, Yuya, or the "New York Comic Con Exclusive" logo. All these cards are suitable for use during Duels!
Looking for a Con exclusive? Head over to the booth's retail counter to get KONAMI's 2016 NYCC Exclusive Yu-Gi-Oh! TCG game mat before it sells out! Available for just $30, this collectible game mat features incredible imagery of Yugi with Dark Magician and Seto Kaiba with Blue-Eyes White Dragon. Additionally, fans wanting to add to their card portfolio can purchase new and popular Yu-Gi-Oh! TCG products while supplies last, including the awesome 2016 Mega-Tins, Duelist Pack: Rivals of the Pharaoh and the brand-new Legendary Decks II.
2016 New York Comic Con Exclusive Mat!
Not familiar with the Yu-Gi-Oh! TCG? Attendees wanting to learn how to play the game can take a seat at a game table to get a Yu-Gi-Oh! TCG demonstration from the experts. Those completing a demo will receive a show exclusive coupon good for $3 off the purchase of any Starter Deck, redeemable only at KONAMI's booth during NYCC. For players wanting to fine-tune their Deck-building strategies, they can get helpful hints from a Yu-Gi-Oh! TCG expert on-hand throughout the show. Fans of Yu-Gi-Oh! Legacy of the Duelist will be treated to a sneak peek of brand-new, downloadable content for the video game before its release Fall 2016. To coincide with this extensive update, Yu-Gi-Oh! Legacy of the Duelist will be available worldwide for the first time on PC Steam, as well as the PlayStation®4 system and Xbox One.
Attendees looking for a chance to show off their Dueling skills will have plenty of opportunity to do so right at the KONAMI booth, with a variety of free Tournaments held through all four days of the show. Plus, players feeling confident in their Dueling skills can Duel the Master as he sits on his royal throne, for a chance to take home some other prizes!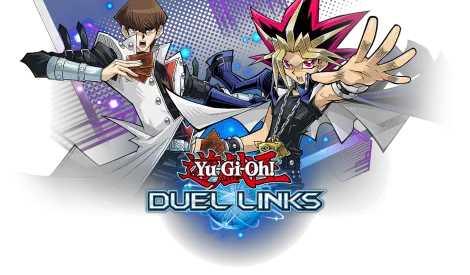 Also at the booth, Yu-Gi-Oh! Duel Links, will be on display for New York Comic Con attendees to get a first look of the game before it launches on iOS and Android devices this Winter. Duelists will kindle the spirit of Yami Yugi, Joey and other beloved characters from the franchise in fast-paced, real-time PvP Duels. A re-imagining of the classic TCG, Yu-Gi-Oh! Duel Links will allow players to battle other Duelists from all corners of the world.  You can also pose with Yugi and Kaiba to get your very own postcard at the green screen booth.
Know all the Yu-Gi-Oh! cards and characters? Fans can test their Yu-Gi-Oh! TCG knowledge as they peruse the Yu-Gi-Oh! TCG card display. Featuring hundreds of cards highlighting the different eras of Yu-Gi-Oh! – "The Fusion Era," "The Synchro Era," "The Xyz Era," and "The Pendulum Era" – and cards from recent products, such as Dragons of Legend -Unleashed-, Duelist Pack: Rivals of the Pharaoh, Legendary Decks II, Structure Deck: Yugi Muto and Structure Deck: Seto Kaiba, this show of cards is sure to please old-school Duelists and new players alike.
For information about KONAMI's NYCC activities and tournaments please go to http://www.yugioh-card.com/en/events/2016/NYCC2016_FAQ.html. A New York Comic Con badge will be required to attend.  Visit http://www.newyorkcomiccon.com/ for more information.
Thursday, October 6: 10 a.m. – 7 p.m.
Friday, October 7: 10 a.m. – 7 p.m.
Saturday, October 8: 10 a.m. – 7 p.m.
Sunday, October 9: 10 a.m. – 5 p.m.
New York Comic Con location:
Javits Center
New York, NY 10001
Booth #1321
Duelists can watch a new episode of Yu-Gi-Oh! ARC-V every Sunday on Nicktoons – check local listings for times. In addition, all-new Yu-Gi-Oh! ZEXAL episodes every Tuesday as well as all of Yu-Gi-Oh!, Yu-Gi-Oh! GX, and Yu-Gi-Oh! 5D's can be seen on www.yugioh.com in the United States. In Canada, Duelists can watch episodes of Yu-Gi-Oh! ARC-V every Friday and Saturday on Teletoon!
For more information on KONAMI or the Yu-Gi-Oh! TRADING CARD GAME, please visit www.yugioh-card.com or call 310-220-8630 to speak directly with a Yu-Gi-Oh! customer support team member.
About The Yu-Gi-Oh! TCG
The Yu-Gi-Oh! TRADING CARD GAME is the #1 trading card game in the world with over 25 billion cards sold. It is a game of strategy, where players create individual Decks of cards collected from Structure Decks and Booster Packs. Two players engage in a Duel while using cards that represent powerful monsters, magical Spells and surprising Traps. Duelists with well-constructed Decks, dominating monsters, solid strategy and good fortune are the victors in the Yu-Gi-Oh! TCG. Konami Digital Entertainment, Inc. is the exclusive licensee and rights holder to the Yu-Gi-Oh! TCG in North America and Latin America.
About KONAMI
KONAMI is a leading developer, publisher and manufacturer of electronic entertainment properties and traditional trading card games. KONAMI's software titles include the popular franchises Metal Gear Solid, Silent Hill, DanceDanceRevolution and Castlevania, among other top sellers.  KONAMI is also the manufacturer of the wildly popular Yu-Gi-Oh! TRADING CARD GAME, which has sold more than 25 billion cards worldwide.  The latest information about KONAMI can be found on the Web at www.konami.com. KONAMI HOLDINGS CORPORATION is a publicly traded company based in Tokyo, Japan with subsidiaries, Konami Digital Entertainment Co., Ltd. in Tokyo, Japan, Konami Digital Entertainment, Inc. in the United States and Konami Digital Entertainment B.V. in Windsor, the United Kingdom. Details of the products published by KONAMI can be found at www.konami.com.