4K Media is pleased and excited to announce that the latest Yu-Gi-Oh! series, Yu-Gi-Oh! VRAINS will be available simulcast and subtitled on Crunchyroll.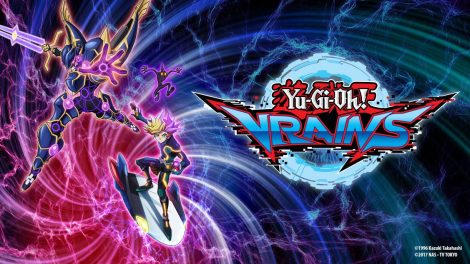 Starting next Wednesday, the series will begin to be simulcast with a new episode available one hour after it is broadcasted in Japan. This will mark the first time that a Yu-Gi-Oh! series has ever been simulcast!
Yu-Gi-Oh! VRAINS is available worldwide except for Asia, France, Canada, Australia, and Italy (including Vatican and San Marino).
Currently the first 4 episodes are available to check out, and they LOOK GREAT!
Episode 4 – Charisma Duelist Go Onizuka
Episode 3 – First Contact
Episode 2 – Seize the Wind! Storm Access
Episode 1 – My Name Is Playmaker
Watch here: http://www.crunchyroll.com/yu-gi-oh-vrains
Here is the official opening (Japanese) "With the Wind" as provided by Yu-Gi-Oh! Official YT:
Synopsis:
In "Den City" where the latest network has developed, people were dueling day and night in the VR world called "LINK VRAINS" managed by SOL Technology Inc. The main character, Yusaku Fujiki is a quiet high school student with a great insight. He has been dueling, transforming himself into his avatar "Playmaker", to battle the "The Knights of Hanoi" that plots to destroy "LINK VRAINS".