Halifax, NS – Toon-A-Vision announced today that their new cable TV station (channel #749 on Eastlink) is adding to its programming schedule their first anime series, the popular Yu-Gi-Oh! ZEXAL.
Yu-Gi-Oh! ZEXAL: When aspiring duelist Yuma meets Astral, a mysterious visitor from another universe, it seems like destiny. Yuma needs Astral to teach him how to duel, and Astral needs Yuma to help him regain his memories. Together, it takes dueling to the next level. But don't worry if you've never dueled before: As Astral walks Yuma through the basics, new viewers can follow along and learn how to duel. And for seasoned pros, there are plenty of never-before-seen strategies that they can use in real life!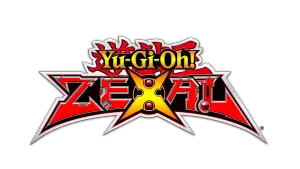 Yu-Gi-Oh! ZEXAL with new rules and new duels is now broadcasting in HD on Toon-A-Vision in Canada, weekdays at 4:30 p.m., weekends at 9:00 a.m
"We are excited and very proud to bring Yu-Gi-Oh! ZEXAL to the channel," said Adam Mimnagh, President of Toon-A-Vision. "The series fits perfectly into our schedule targeting 8-12 year olds who love anime and Yu-Gi-Oh!"
Toon-A-Vision is a free cable TV service and the only kids and family channel broadcasting nationally from Atlantic Canada. Toon-A-Vision is available across Atlantic Canada as well as select markets across the country.
Toon-A-Vision's schedule has three branded programming blocks which includes: The Lagoon (for ages 2-6), Eh-Vast (for ages 6-12), and T @ Night (for ages 14+).
Its programming also includes popular branded shows such as BatPat, Monster High, Horrid Henry, Pingu, Stan Lee's Mighty 7, Wild Grinders, The Hive, Skunk Fu!, Hareport and hit Canadian comedy series Chilly Beach. It also showcase's Canadian favourites such as I'm A Dinosaur, Yam Roll and Dex Hamilton. The Toon-A-Vision Movie Hour also broadcasts every Saturday and Sunday at 7pm playing movies such as Max Steel, Ever After High, a variety of Barbie movies.
"In a market where other broadcast schedules are full, Toon-A-Vision will continue to deliver a schedule of new shows from Canadian and global producers," said Mimnagh.
More information, and programming schedules can be found at: www.ToonAVision.ca and followed on Twitter at: #ToonAvisionTV
About Konami Cross Media NY Inc.
Konami Cross Media NY Inc is a member of Konami Group and specializes in multiplatform brand management and production. Konami Cross Media NY takes a 360-degree approach in managing the rights to globally iconic IPs such as Yu-Gi-Oh!, Bomberman, Contra and Frogger.