Konami Digital Entertainment, Inc. (Konami) is excited to announce the release of Duelist Nexus, the latest core booster set for the Yu-Gi-Oh! TRADING CARD GAME (TCG). Set to launch on July 28, Duelist Nexus is the first booster set to introduce a new Monster Type to the TCG since 2017.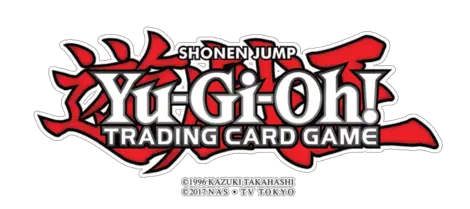 The new Duelist Nexus booster set is sure to be a hit with Yu-Gi-Oh! fans. It will feature new Nightmare Magician cards, inspired by Yu-Gi-Oh! 5D's, which will give players control of any monsters they battle. The set will also include an epic saga of the Infernoble Knights, plus new Dinosaur and Grenosaurus cards, as well as Evolsaurs that can evolve into a powerful Rank 6 Evolzar.
The Duelist Nexus booster set will be available for MSRP of $4.49 per pack and will launch on July 28. Fans of the Yu-Gi-Oh! TCG won't want to miss this opportunity to get their hands on these new cards and take their game to the next level.
We have the official fact sheet as released by Konami:
Rev it up again, and enter the Duelist Nexus with this Summer's core booster set!

Duelist Nexus introduces the first new monster Type to the Yu-Gi-Oh! TRADING CARD GAME since Cyberse monsters were introduced in 2017's Starter Deck: Link Strike! Illusion monsters cannot be struck down in battle. They can't defeat other monsters in battle either, but they harm them in other ways instead! Check out Nightmare Magician, an Illusion monster that gives you control of any monster it battles! It can also destroy any other card on the field if another monster attacks! 

Take your Synchro Summoning strategies to a whole new universe of speed with new cards inspired by Yu-Gi-Oh! 5D's, including the mighty Crimson Dragon from the anime series, now brought to life as an actual Synchro Monster! Make sure to pick up Assault Synchron from Battles of Legend: Monstrous Revenge so you can get a rolling start on this high-speed strategy!

Hot summer knights return! Three years after they first appeared in Rise of the Duelist, the epic saga of the fiery Infernoble Knights continues in Duelist Nexus! Dust off your Infernoble Knight Emperor Charles and your Equip Spells as you'll need them to Summon a brand-new 3000 ATK Link-1 Link Monster that can reduce your opponent's Spell/Trap effects to cinders!

It's not just medieval history that's coming to life in Duelist Nexus either! Natural history hits back with new Dinosaur cards including a new type of Grenosaurus, plus Evolsaurs that can evolve into a mighty Rank 6 Evolzar! You'll also find new cards for Decks introduced in Cyberstorm Access like "Nemleria" as well as several awesome surprises you'll just have to wait to see!

Duelist Nexus also includes a brand-new World Premiere theme and introduces Quarter Century Secret Rares to core boosters for the first time! 25 cards will be available as Quarter Century Secret Rares to represent 25 years of the Yu-Gi-Oh! card game!
The complete Duelist Nexus booster set contains 100 new cards:
10 Secret Rares
14 Ultra Rares
26 Super Rares
49 Commons
(24 of these cards are also available as Quarter-Century Secret Rares, and 1 special card is ONLY available as a Quarter-Century Secret Rare!)