"Yu-Gi-Oh! Duel Monsters" Coming to Home Video in Brazil via PlayArte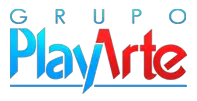 NEW YORK – May 4, 2016
– 4K Media Inc., the Konami Digital Entertainment, Inc. subsidiary that manages the licensing and marketing of the Yu-Gi-Oh! brand, today announced it has entered into an agreement with Play Arte Pictures Entretenimento Ltda. to bring the complete first two seasons of "
Yu-Gi-Oh! Duel Monsters
," the original animated series that spawned the global entertainment phenomena, to home video enthusiasts throughout Brazil.
The series is set to launch on DVD in the second semester of 2016 in Brazil and will feature a dubbed Portuguese Brazilian version, as well as the original Japanese version.
"Play Arte is the premiere anime home video label in Brazil," said Kristen Gray, SVP Operations, Business and Legal Affairs at 4K Media. "We are thrilled to see 'Yu-Gi-Oh! Duel Monsters' Season 1 and Season 2 available for home video in this influential market."'

"We are very excited to partner with 4K Media to launch the Yu-Gi-Oh! franchise into Brazil's vibrant home video market," commented Mari Kodama, Acquisition Manager at Play Arte Pictures. "'Yu-Gi-Oh! Duel Monsters' is a highly coveted anime property and we're delighted to be working together."
When "Yu-Gi-Oh! Duel Monsters" is brought to home video audiences in Brazil this year, consumers will be introduced to Yugi and his best buddies, as well as the game that they are passionately playing, Duel Monsters! The card-battling game has players pit different mystical creatures against one another in creative and strategic duels. Packed with awesome monsters and mighty spell cards, this game has Yugi and his friends totally obsessed. But there's more to it than meets the eye!
The Yu-Gi-Oh! animated franchise, with more than 700 episodes available in up to 15 local languages, consists of the original "Yu-Gi-Oh! Duel Monsters," "Yu-Gi-Oh! GX," "Yu-Gi-Oh! 5D's," "Yu-Gi-Oh! Zexal" and the newest installment, "Yu-Gi-Oh! Arc-V," as well as the highly popular Yu-Gi-Oh! trading card game, video games, licensed product and feature films.
About Play Arte
Play Arte Pictures is a leading independent Brazilian distributor. Since its formation in the 1980s, Play Arte, headquartered in São Paulo, has continually expanded its catalog, which now encompasses theatrical movies from different companies such as Summit/Lionsgate, Blumhouse, IM Global, etc. and TV series such as "The Walking Dead" and "Orange is the New Black," among many others, developing a specialty in anime, among other film genres. The company also owns more than 60 movie screens in São Paulo and Manaus.
About 4K Media
New York City-based 4K Media Inc. (a wholly owned subsidiary of Konami Digital Entertainment, Inc.) is a brand management and production company best known for its management of the Yu-Gi-Oh! franchise outside of Asia. This year, the Yu-Gi-Oh! anime brand celebrates its 15th anniversary of entertaining and engaging young audiences in the United States and Europe, and 2017 marks its next exciting theatrical release. Beyond Yu-Gi-Oh!, 4K Media is also actively expanding both its licensing and production slate to incorporate other brands including the recently announced representation of Rebecca Bonbon. The Yu-Gi-Oh! website is available at www.yugioh.com