4K MEDIA EXPANDS Yu-Gi-Oh! MERCHANDISE WITH 3 NEW INTERNATIONAL LICENSING DEALS
New Yu-Gi-Oh! Branded Products from Mondadori, caseable and Cotton Division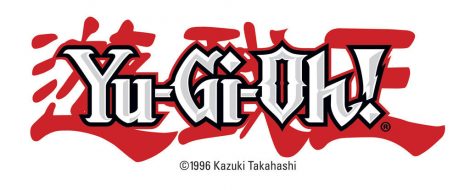 Licensing Expo, LAS VEGAS – May 23, 2018 – 4K Media Inc., the Konami Digital Entertainment, Inc. subsidiary that manages the Yu-Gi-Oh! brand outside of Asia continues to expand its international inventory of Yu-Gi-Oh! merchandise with the announcement of new licensing partnerships with Mondadori, caseable and Cotton Division that will release new product lines introduced throughout the year.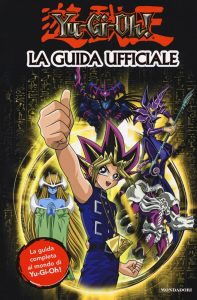 Mondadori kicked things off last month with the launch of the Italian version of "Yu-Gi-Oh! Official Handbook," originally published by Scholastic.  The book is available in Italy, Vatican State, Republic of San Marino and Canton Ticino.
caseable is producing a unique line of Yu-Gi-Oh! Duel Monsters and Yu-Gi-Oh! Super Deformed electronic covers and cases, scheduled for release this summer in the United States, Canada, the United Kingdom, Germany, Austria, Switzerland, Poland, the Netherlands, France, Spain, Australia and New Zealand.

And, lastly, Cotton Division (through 4K Media's sub-agent MJA Licensing) is developing Yu-Gi-Oh!-branded apparel, sleepwear, bags and phone covers, available fall 2018 in France, French DOM-TOM, Belgium, the Netherlands, Luxembourg, Germany, Italy and Portugal.
"We're very excited to work with these three outstanding companies in bringing a wonderful assortment of new Yu-Gi-Oh! merchandise to fans around the world," said Jennifer Coleman, 4K Media's VP Licensing & Marketing, in making the announcement. "The strength of the licensing program we've built for Yu-Gi-Oh! speaks volumes about the brand's global appeal. We look forward to seeing that continue."
About 4K Media
New York City-based 4K Media Inc. (a wholly owned subsidiary of Konami Digital Entertainment, Inc.) is a brand management and production company best known for its management of the Yu-Gi-Oh! franchise outside of Asia. This year, the Yu-Gi-Oh! anime brand celebrates its 17th anniversary of entertaining and engaging young audiences in the United States and globally outside of Asia through its TV series (over 800 episodes), three feature films, consumer products, the mobile game Yu-Gi-Oh! Duel Links as well as the immensely popular trading card game.  Beyond Yu-Gi-Oh!, 4K Media is actively expanding its licensing and production slate to incorporate other brands such as Rebecca Bonbon. The Yu-Gi-Oh! website is available at www.yugioh.com
About Mondadori
Leading Italian publishing house, Mondadori publishes many of the most well-known Italian and foreign authors. It's one of the publishing houses of the Mondadori Group, one of Europe's top publishing companies, first in Italy as publisher of books with a 29.3% market share in 2016 (trade books). The Group includes also some of the other major Italian publishing houses such as Einaudi, Piemme, Rizzoli, Sperling & Kupfer, Electa. Production of Mondadori Group covers the whole range of book activities, from the trade area to school textbooks, from illustrated books and international publications to art and exhibitions.
About caseable
caseable specializes in the production and personalization of handmade, protective cases for all electronic devices. Regardless of your desired look, it can be turned into a great design for your case: pictures from your last summer trip, your company logo, or designs from partners like Yu-Gi-Oh!. The print system locks colors deep-down into the material, making them scratch- and water-resistant. Products are eco-friendly, and a Germany-based production, as well as a facility in Brooklyn, have earned us the "Made in" labels.  The caseable website is www.caseable.com
About MJA Licensing
Paris based agency, MJA Licensing is renowned since more than 10 years for bring new brands in the French market. Previous successes include the Royal Air Force, The Dog, Bella Sara, NICI and more recently Candy Crush and W.R.C.