Recently, during a live Shonen Jump event in Japan, the world learned that a new Yu-Gi-Oh! anime is in the works. You can watch the announcement trailer below and check out a history of the franchise at the same time!
So far, there are few details out about this new anime project. It is said to be in production now, and it will go live in 2020. Currently, the Yu-Gi-Oh! anime is on air in Japan thanks to its ongoing ARC-V anime. There is no word on when this current series will end, but fans have expected the show to come to a close for some time now.
Yu-Gi-Oh fans believe this next generation anime will only add to the exciting VR concept.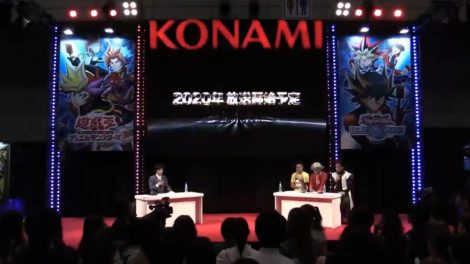 Lets hope it comes to the west quickly without major dub edits and changes.. 
Source: https://twitter.com/pkjd8I8/status/1152820954948464641