Multiple partnerships have been announced for the Konami property.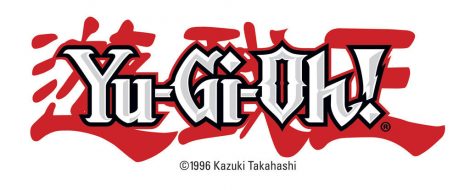 At this year's Festival of Licensing, Konami Cross Media NY has signed a number of new licensing agreements to expand the "Yu-Gi-Oh!" brand throughout Europe, the EMEA and globally.
Konami Cross Media NY has solidified new merchandising agreements with France's Abysse Corp., U.K.-based Pyramid International, Germany's butterfly-effected GmbH and French publishing house Editions Larousse for "Yu-Gi-Oh!," with new consumer products targeted to hit retail beginning in the 4th quarter of 2020 and throughout 2021. 
 Abysse, which already serves as Konami's "Yu-Gi-Oh!" Trading Card Game distribution partner for France, is making a further investment in the brand by licensing the Anime franchise for other categories in the ABYstyle range.  Focusing on fan collectible items such as: mousepads, notebooks, pillows, wallets, glassware and backpacks, Abysse will launch the new merchandise line in France initially, and then expand to other key territories. 
Pyramid International, a leading manufacturer for wall art and decorative accessories, has signed on to make "Yu-Gi-Oh!" licensed products such as wall art, drinkware, doormats, stationery and decorative accessories.  With a focus on the EMEA marketplace, Pyramid will look to maximize its strong distribution network with stores such as HMV, ASDA, Auchan, Media Markt, Micro Mania and Forbidden Planet as well as internationally with Walmart, Gamestop, Amazon, WHSmith and Barnes & Noble for sales and placement of their new "Yu-Gi-Oh!" line of goods.
As a top designer for Samsung Theme stores with more than 3 million downloads of their products monthly, butterfly-effected GmbH will introduce a number of "Yu-Gi-Oh!"  digitally licensed accessories including: digital themes, wallpaper, watch faces, icon packs and stickers for download on mobile devices worldwide (excluding Asia). 
Editions Larousse, the French publishing house founded in 1852 and best known for producing encyclopedias and dictionaries, has expanded into licensing.  Editions Larousse will publish the "Yu-Gi-Oh!" Guidebook (first published in English by Scholastic) for their French audience.
"We are thrilled to announce these key partnerships and look forward to having a dialogue with more potential partners participating in the Festival of Licensing," says Jennifer Coleman, vice president licensing and marketing, Konami Cross Media NY. "It is disappointing not to be able to travel to London for Brand Licensing Europe, but we are confident this digital effort will provide a good alternative to discuss strategy and further growth and expansion for our licensing business with new licensees as well as our established partners."