More Global Streaming Deals for Yu-Gi-Oh! Franchise
NEW YORK: 4K Media and Cinedigm have added several SVOD and VOD partners for the Yu-Gi-Oh! franchise in Europe, among other territories in recently added streaming deals.

The latest digital media distribution agreements for the brand include a deal in Italy that sees TIM offering its TIMvision subscribers all 49 episodes of the first season of the latest series from the franchise, Yu-Gi-Oh! ARC-V. In Germany, in cooperation with German distribution partner KSM, 236 German-language episodes of Yu-Gi-Oh! Duel Monsters and 155 German-language episodes of the complete series of Yu-Gi-Oh! GX have been licensed to RTL's German online portal ClipFish, as well as to ProSiebenSat.1 Media's maxdome and the company's online video destination My Video.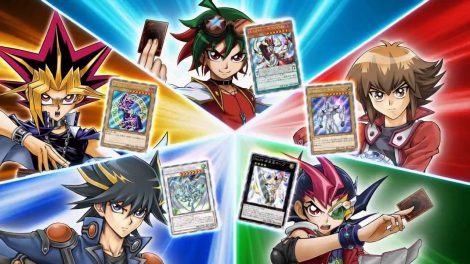 Mark Kirk, 4K Media's senior VP of digital operations, said, "We're thrilled to have episodes of the various Yu-Gi-Oh! series available to fans throughout the world. 4K Media has been embracing digital media platforms as a viable method for distributing content for over a decade and will continue to do so as the numbers of fans accessing the vast Yu-Gi-Oh! library of episodes online and on mobile devices validates that decision."

Additionally, the U.S.-based international online community Crunchyroll, specializes in streaming Asian media with a focus on anime and manga, has expanded its worldwide distribution arrangement with 4K Media outside of Asia. Crunchyroll has added the original, uncut Japanese-language versions of the Yu-Gi-Oh! Duel Monsters and Yu-Gi-Oh! GX series with English subtitles. 4K Media has also partnered with the video app Tubi TV, which is available via connected TV devices, mobile and the web. Tubi TV has licensed 154 original, uncut episodes of Yu-Gi-Oh! 5D's with English subtitles, as well as 123 English-language episodes of the series.
These digital distribution deals expand 4K Media's existing streaming partnerships for the Yu-Gi-Oh! brand. These include Hulu (the U.S.), Netflix (multi-territory), ClaroVideo (Latin America) and TV4 (Sweden), among others.