Yu-Gi-Oh! ARRIVES IN NICARAGUA
NEW PARTNERSHIP WITH NATIONWIDE BROADCASTER TELENICA CANAL 8 EXPANDS Yu-Gi-Oh! FRANCHISE IN LATIN AMERICA
NEW YORK, December 8, 2016 – 4K Media Inc., the Konami Digital Entertainment, Inc. subsidiary that manages the licensing and marketing of the Yu-Gi-Oh! brand outside of Asia, announced today the company has secured a new broadcast partnership for the Yu-Gi-Oh! television franchise in Latin America with Telenica Canal 8, the leading television channel in Nicaragua. 
Telenica Canal 8 has acquired Yu-Gi-Oh! Duel Monsters (Seasons 1-5) and "Yu-Gi-Oh! GX" (Seasons 1-3) and will broadcast the popular anime series in Spanish on free TV in 2017.
BROADCASTER PICKS UP FULL SEASONS OF "Yu-Gi-Oh!" DUEL MONSTERS AND "Yu-Gi-Oh! GX" IN SUPPORT OF THE REGION'S ANIME FAN BASE
In making the announcement, Kristen Gray, 4K Media's SVP of Operations, Business and Legal Affairs, said:  "
We are thrilled to expand the Yu-Gi-Oh! television franchise in the Latin American region with our new partner, Telenica Canal 8.  Yu-Gi-Oh! is successful in any language and we are confident our series will provide continuous entertainment to all the anime fans in Nicaragua."

Ivania Duarte, Head of Acquisitions, Telenica Canal 8, said: "As we continue to expand our programming lineup, we've recognized that our young audience is very engaged with popular anime content. Yu-Gi-Oh! is an essential anime franchise and we're thrilled to bring this very popular anime series to our viewers and look forward to a long and rewarding partnership with 4K Media Inc."
Show descriptions for the Yu-Gi-Oh! series that Telelenica Canal 8 will soon be airing are as follows: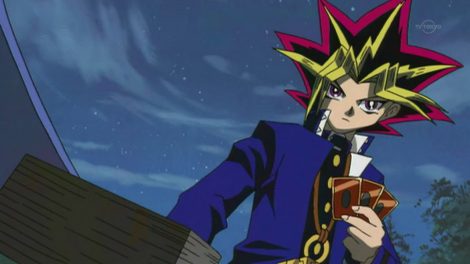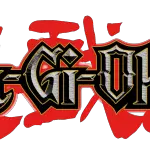 Yu-Gi-Oh! Duel Monsters – Meet Yugi and his best buds Joey, Tristan and Téa.  They share a love for the newest card battling game: Duel Monsters!  Duel Monsters is a card-battling game in which players put different mystical creatures against one another in creative and strategic duels!  Packed with awesome monsters and mighty spell cards, Yugi and his friends are totally obsessed with the game.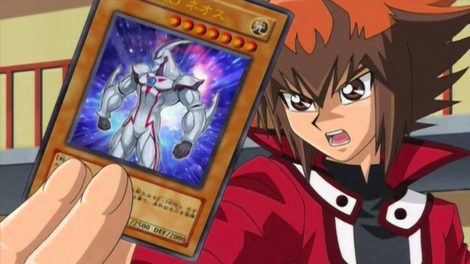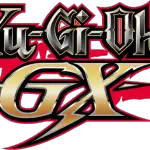 Yu-Gi-Oh! GX takes place several years after the original Yu-Gi-Oh! Duel Monsters series. Yu-Gi-Oh! GX follows a new generation of duelists at the prestigious Duel Academy—a highly competitive boarding school where pencils and books have been replaced by Duel Disks and monster cards! Still, it's not just about making the grade for these up and coming students – it's about becoming the next King of Games.
In addition to the Yu-Gi-Oh! trading card game, video games and feature films, the brand includes an animated franchise, with over 700 episodes spanning from the first series "Yu-Gi-Oh!" Duel Monsters, followed by "Yu-Gi-Oh! GX," "Yu-Gi-Oh! 5D's," "Yu-Gi-Oh! ZEXAL" and now the fifth and latest series "Yu-Gi-Oh! ARC-V."  The feature film, Yu-Gi-Oh! THE DARK SIDE OF DIMENSIONS, recently opened in Japan and is due to launch outside of Asia in the first quarter of 2017.
About Telenica Canal 8
Telenica Canal 8 is one of the leading broadcast channels in Nicaragua and first signed on the air in July of 1992.  Known as "Telenica 8, the young viewers' channel," the station's programming is aimed at a youth audience with a programming lineup featuring news, sports, specials, series and music.  Signature shows include "TN8 News Chronicle," "24 Hours Study," "8 Sports and Rebels," which airs every Sunday and focuses on youth culture.
About 4K Media
New York City-based 4K Media Inc. (a wholly owned subsidiary of Konami Digital Entertainment, Inc.) is a brand management and production company best known for its management of the Yu-Gi-Oh! franchise outside of Asia. This year, the Yu-Gi-Oh! anime brand celebrates its 15th anniversary of entertaining and engaging young audiences in the United States and globally outside of Asia.  2017 marks its next exciting theatrical release, Yu-Gi-Oh!  THE DARK SIDE OF DIMENSIONS.  Beyond Yu-Gi-Oh!, 4K Media is also actively expanding both its licensing and production slate to incorporate other brands including the recently announced representation of Rebecca Bonbon. The Yu-Gi-Oh! website is available at www.yugioh.com