4K MEDIA APPOINTS NEW SUB-AGENT FOR Yu-Gi-Oh! FRANCHISE
Yu-Gi-Oh! Licensing Now Represented in France by Industry Veteran MJA Licensing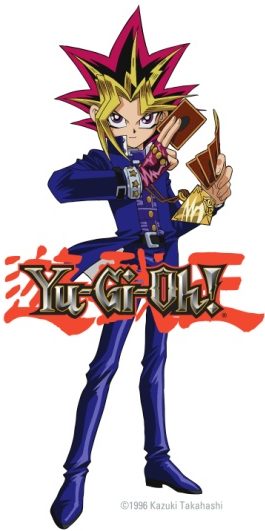 NEW YORK – August 15, 2017 – 4K Media Inc., the Konami Digital Entertainment, Inc. subsidiary that manages the Yu-Gi-Oh! brand outside of Asia, today announced it has appointed MJA Licensing as the new sub-agent to represent its popular Yu-Gi-Oh! franchise in France. The announcement was made today by Jennifer Coleman, 4K Media's Vice President of Licensing and Marketing.
"4K Media is pleased to welcome MJA Licensing to the Yu-Gi-Oh! family and look forward to working together to grow the reach and longevity of this powerful franchise," said Coleman. "MJA brings a depth of market expertise, experience and knowledge that we hope will benefit the Yu-Gi-Oh! brand in this region."
MJA Licensing, with extensive licensing experience and knowledge of France's main distribution channels, comes aboard as a new sub-agent in France and several French speaking territories.  As anime continues to be a popular entertainment genre in the territory, MJA hopes to capitalize on Yu-Gi-Oh!'s position as a leading anime property to grow the licensing and merchandising opportunities for the brand.
"Anime is a growing entertainment trend among French audiences, and Yu-Gi-Oh! is at the top of the list when it comes to anime fans, followers and enthusiasts," said MJA Licensing principal Françoise Bouvet. "This is an ideal time to extend the Yu-Gi-Oh! brand across other categories given current consumers' interest in all things anime."
About MJA Licensing
MJA Licensing's mission is to develop high value properties which boost sales for licensees and bring happiness to final consumers in its territories. MJA Licensing has licensing rights for other brands like Boo The World's Cutest Dog, Monster Jam, Candy Crush, W.R.C., Beast Quest, Pez and others. 
About 4K Media
New York City-based 4K Media Inc. (a wholly owned subsidiary of Konami Digital Entertainment, Inc.) is a brand management and production company best known for its management of the Yu-Gi-Oh! franchise outside of Asia. This year, the Yu-Gi-Oh! anime brand celebrates its 16th anniversary of entertaining and engaging young audiences in the United States and globally outside of Asia through its TV series (over 800 episodes), three feature films, consumer products, the mobile game Yu-Gi-Oh! Duel Links as well as the immensely popular trading card game.  Beyond Yu-Gi-Oh!, 4K Media is actively expanding its licensing and production slate to incorporate other brands such as Rebecca Bonbon. The Yu-Gi-Oh! website is available at www.yugioh.com
Last year marked the male orientated franchise's 15th anniversary, and 4K Media, Inc.—which manages Yu-Gi-Oh! outside of Asia—has been making a number of moves to extend its reach. The company recently signed agreements with Funko and GameStop to release a new line of collectibles globally (excluding Asia).