It's Time To Duel As The 2016 Yu-Gi-Oh! Trading Card Game World Championship Will Be Settled In Orlando, Florida August 20-21!
The Dragon Duel World Championship for Players Born in 2003 or Later will also be Hotly Contested as the Younger Duelists from Across the Globe Battle for Yu-Gi-Oh! TRADING CARD GAME World Supremacy
EL SEGUNDO, Calif., Aug. 17, 2016 /PRNewswire/ — After a year of intense competitive Dueling around the globe, 22 of the best Duelists and 12 amazing Dragon Duelists (players born 2003 or later) are left standing to compete for the titles of Yu-Gi-Oh! TRADING CARD GAME (TCG) World Champion and Dragon Duel World Champion. Orlando, Fla. will host this ultra-competitive two-day tournament, presented by Konami Digital Entertainment, Inc. (KONAMI).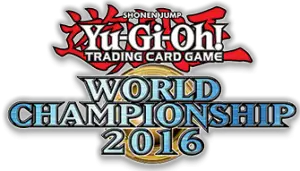 ... Read More